18th February 2020 Content supplied by: rapidmicrobiology.com
Special Focus on the Detection of Salmonella in Food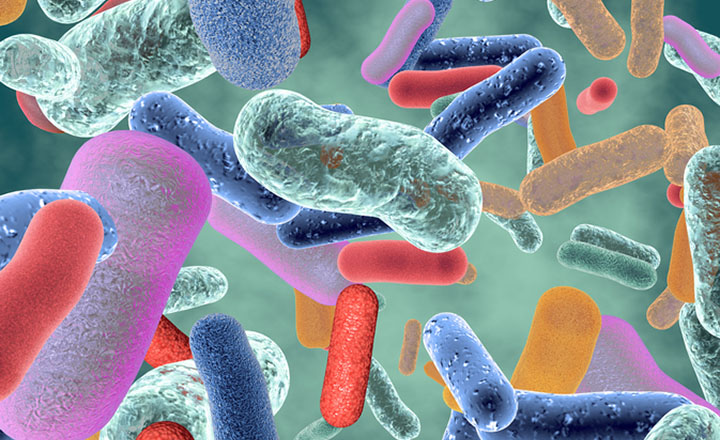 With CDC estimating that Salmonella bacteria cause about 1.35 million infections, 26,500 hospitalisations, and 420 deaths in the United States every year what are the best Salmonella detection methods available to Food Manufacturers?  How can Food Manufacturers ensure regulatory compliance? What is the best culture media for this application?  What PCR options are available?  Find out in this special focus.  
Know your stuff?  Don't forget to try our fun Salmonella Testing Quiz (below)
Real-Time PCR and Chromogenic Media to Detect Salmonella in Food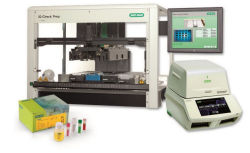 Learn more about Salmonella detection in food samples with the Bio-Rad complete solution.

NEOGEN's Solutions for Salmonella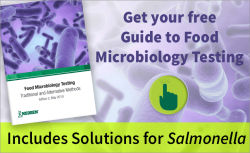 We offer a range of both traditional and rapid, alternative methods for the detection of Salmonella including our proprietary CASE (Chromogenic Agar for Salmonella Esterase) formulation. View our innovative solutions & workflows with our free Guide to Food Microbiology Testing - available now.

Regulatory Compliance of Culture Media Based Detection of Salmonella spp.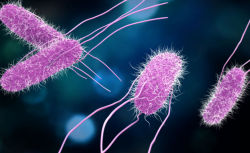 Salmonella spp. is one of the most important pathogens in the food chain, and most food samples are tested for it by culture media methods. But not all culture media is compliant with regulations.

Solus One Salmonella for Next Day Detection in Cocoa Products.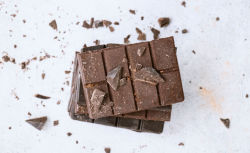 Solus One Salmonella granted AOAC PTM extension to scope for cocoa products.

Reduce the Time to Prepare Enrichment Media by as Much as 80%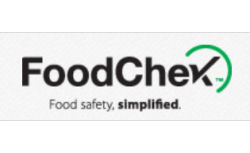 Improve your lab's testing throughput and safety by eliminating many of the standard steps in preparing enrichment media for bacteria detection. With Actero™ EZ-Media Bag, the medium is ready-to-use in 30 minutes or less. "Always easy. Always right."

Proficiency Testing Samples that Provides a Real-World Challenge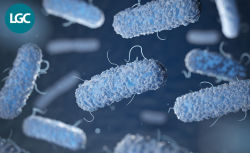 LGC Proficiency Testing Salmonella range provide your analysts with the opportunity to fully challenge their methods under a number of different scenarios and increase their likelihood of detecting Salmonella in a real-world sample.

3M Food Safety Covers the Broadening Scope of Environmental Monitoring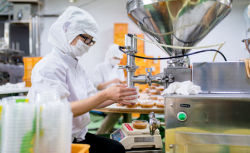 Raj Rajagopal, 3M Technical Senior Global Technical Service Specialist talks to rapidmicrobiology.com about the broadening scope in environmental monitoring (EM)  and how with 3M's advancement in EM methods, food producers can keep above the high standards in place.

Unique New and Improved all-in-one Salmonella Poultry Boot Swab Test Kits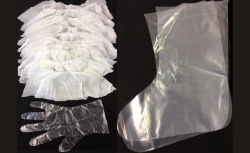 Technical Service Consultants Ltd [TSC] have recently launched a new and improved range of 2 x paired and 5 x paired poultry boot swab kits for the monitoring of Salmonella in poultry flocks by way of floor litter and other surfaces.

IRIS Salmonella, a Negative Screening Within 37 Hours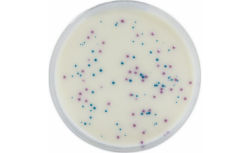 IRIS Salmonella® is an alternative research method of Salmonellae. It permits the detection of all Salmonellae in human, animal food products and environmental samples and provides a negative screening within 37 hours.

GPS™ Delivers Same Day Foodborne Pathogen Results​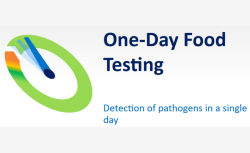 GPS™ has developed a protocol for foodborne pathogen detection that gives sample to result in a single working day. The time of each step (enrichment, extraction, thermo cycling) has been reduced and the qPCR procedure simplified and optimized, using ready-to-use MONODOSE qPCR reagents.

Tags:
Date Published: 18th February 2020