20th June 2018 Content supplied by: Romer Labs Diagnostic GmbH
Romer Labs: Change What You Thought You Knew About Service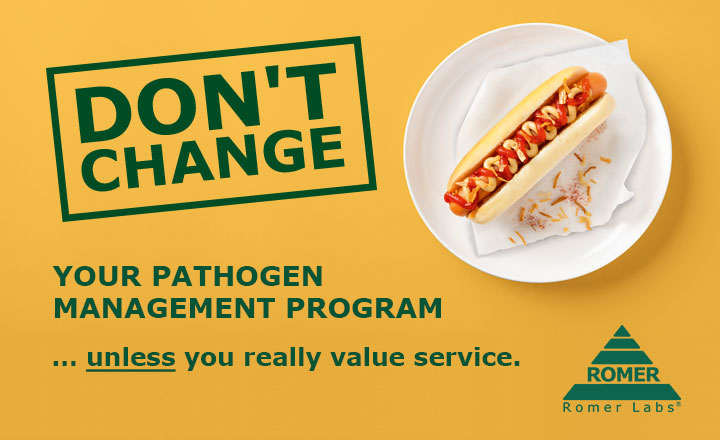 Whether it's pathogen or allergen detection, environmental or product testing, we know that your food and feed safety needs come first.
We also know that changing your testing program isn't the easiest thing to do. But it can be the smart thing to do.
Making the change to Romer Labs® for your pathogen testing means solutions tailored to your needs, on-site training and technical support for every step along the way—without compromising on time-to-result, test accuracy and scalability.
And yes, all this without having to invest in expensive equipment or intensive training for your staff
We pride ourselves on delivering meaningful solutions to our customers, even as they take the bold step of redesigning their testing program. Our experts will take the time to learn your business and customize solutions that keep you productive, efficient and compliant.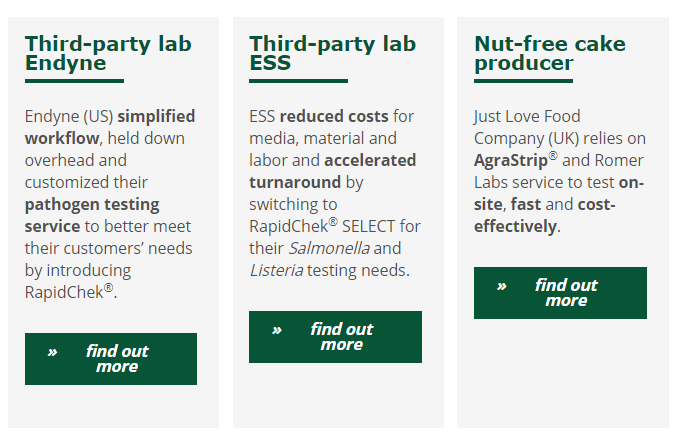 Tags:
Date Published: 20th June 2018
Source article link: View