24th November 2005 Content supplied by: Pro-Lab Diagnostics
Polystainer - Automated Staining Now With Extended Range of Microbiology Stains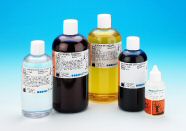 The extensive range of Microbiology Stains from Pro-lab Diagnostics available in concentrated and ready to use format in 100ml, 250ml, 500ml, 1 litre and 2 litre formats, has been extended.
Now available are convenient staining kits for Grams, TB, Cryptosporidium, Bacillus anthracis, and Trichomonas. Using the highest quality raw materials, all stains are CE marked in accordance with the IVD directive and strictly quality control in our newly expanded production facilities. Full range details and samples are available on request, a full range of immersion oils is also available.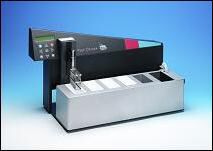 As laboratory workloads increase for our customers, with an increased emphasis on rapid, reliable and consistent results, any form of automation can offer advantages. Pro-Lab Diagnostics is therefore pleased to introduce the POLYSTAINER, the latest innovation in automatic staining from IUL Instruments.
POLYSTAINER offers convenience, reliability, and consistency for Gram Staining, TB Staining, and several other staining procedures.
Simple to operate with 10 programmable cycles.
High input - up to 20 slides for each cycle.
Full technical and service support available.
Easy to clean.
Integral drying chamber.
Integral continual flow wash section.
Cost effective.
POLYSTAINER is available for demonstrations or evaluation. For full technical details and to discuss the POLY STAINER further, use contact details above or click on the request more info below.
Please note : Any products described on this page are for Research Use Only and not intended for clinical diagnostic procedures unless otherwise stated.
Date Published: 24th November 2005
Source article link: View
Related news