28th January 2020 Content supplied by: various sources
Microbial Identification - a rapidmicrobiology Special Focus
Microbial identification has for years been based on phenotypic biochemical tests, but the advent of new techniques particularly MALDI-TOF has revolutionized the ID workflow in many routine labs, providing a faster, more accurate identification with reduced biohazard waste and all at a low cost per test.
Browse through the rapidmicrobiology special focus on identification, which includes contributions from contract service providers, proficiency testing programmes, there's input on how a water lab prepared their validation and cost case for a MALDI-TOF platform, plus summaries of recent identification workshops at Pharmig annual conference and a day of MALDI-TOF in London, plus take our quiz - are you a MALDI expert?
How Charles River Accugenix Identification Service Can Tailor For Your Needs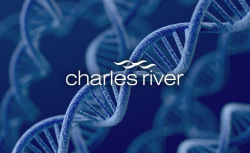 Jessica Rayser (Product Manager) and Morgan McCarraher (Associate) at Charles River Microbial Solutions talk to rapidmicrobiology.com on why Accugenix® Microbial Identification Service stands out from the rest and how they can help meet your regulatory requirements.

Welsh Water Invests in MALDI-TOF Technology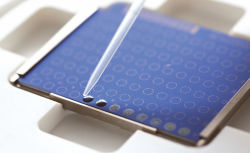 In this article, Matthew Jones, Technical Development Manager at Welsh Water, explores all aspects of introducing MALDI-TOF into a UK water company; from procurement to validation and accreditation to standardisation and his on-going work with SCA to establish a MALDI-TOF Blue Book. 

Need a Fast Turnaround Microbial Identification with Great Customer Service?​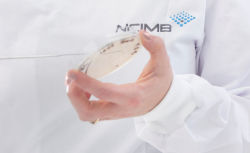 NCIMB offers fast turnaround on microbial identification. Discounted rates are available for large numbers of samples. We identify both bacteria and fungi at our Aberdeen laboratories.

Accredited Confirmation & Identification Proficiency Testing Scheme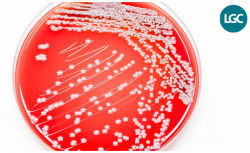 The LGC CONF-IDENT proficiency testing scheme enables laboratories to confirm and/or identify strains isolated from a sample using various techniques, from traditional biochemical/serological tests to more advanced genomic or molecular techniques.

Rapid Confirmation Using MALDI-TOF III: a rapidmicrobiology.com Report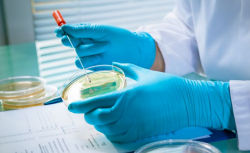 rapidmicrobiology.com report on the recent SCI event 'Rapid Confirmation Using MALDI-TOF III'.  Presentations are summarised to convey how each presenter has advanced into this new era of real-time food and water microbiology after implementing MALDI-TOF technology in their laboratories. 

Rapid Microorganism Identification with MALDI Biotyper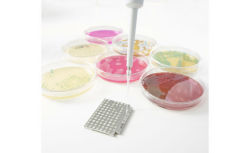 For identifying microorganisms, the advanced MALDI-ToF system rivals the traditionally used culture-based methods which industry is still heavily dependent on.  With laser technology to ID species in a few minutes, find out how this system can help you.

Pharmig Open Discussion Workshops - An Invaluable Learning Tool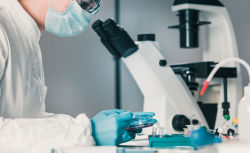 This live report is on the 'Microbial Identification Discussion Session' workshop hosted by Dr. Anna Lovatt at Pharmig's 27th Annual Pharmaceutical Microbiology in Nottingham, UK.

Find Out if You Are a MALDI-TOF Microbial ID Expert - Quiz
How to Use The MALDI-TOF Biotyper for Food Microbiology - Video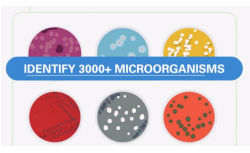 The MALDI Biotyper is validated by MicroVal according to the ISO 16140 part 6 standard and is an approved official method of analysis by AOAC international, the confirmation and identification results are provided directly with no need for additional data interpretation.

Please note : Any products described on this page are for Research Use Only and not intended for clinical diagnostic procedures unless otherwise stated.
Tags:
Date Published: 28th January 2020