8th November 2019 Author: Paul Carton
Interview with Dr. Fiona Crispie of APC Microbiome Ireland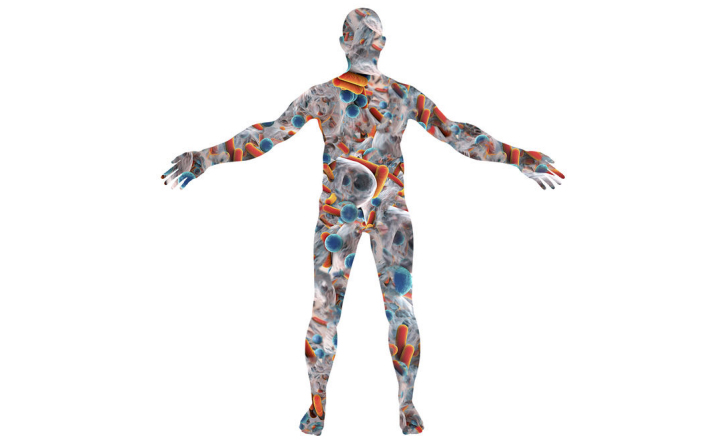 Dr. Fiona Crispie, who manages Ireland's largest Next-Generation Sequencing Platform for APC Microbiome Ireland at Teagasc (the Agriculture and Food Development Authority), talks to rapidmicrobiology.com about the services they provide to the commercial sector and the interesting microbiome projects worked on till now. 
Q: Can you give me an example of some of your microbiome work?
We have worked on multiple gut microbiome projects, both human and animal. Some of the animal studies have looked at things like correlating feed efficiency with gut microbes or the transfer of antibiotic resistance. We also have several food microbiome projects which looked at the microbiome of fermented foods to enable producers to produce tastier/healthier/more consistent products. One nice study I worked with Dr. Paul Cotter and Dr. Orla O'Sullivan on, was looking at the microbiome of elite athletes, namely the Irish Rugby team, and comparing it to "ordinary" people. This has been followed by a few other studies looking at the effect of exercise on our gut microbiome. 
Q: Are you working with stool or biopsy samples?
Mostly stool to date for the human gut studies. But we have also looked at caecal/upper intestinal samples in our animal studies. In a recent study on the lung microbiome in CF patients (not published yet), we took Broncho-alveolar lavage samples (BAL). Within our group, there is also a sub-group looking at the transfer of microbiota from mothers to babies, so they have looked at things like breast milk and vaginal swabs. 
Q: What type of sequencing are you using to identify them? 
We have an Illumina MiSEq, and Illumina NextSEq. We also use the Ion PGM, Ion Proton, and the Oxford Nanopore MinIon. With these instruments, we can carry out four types of sequencing; one is 16S sequencing. The 16S gene is found in all bacteria and is very similar in all bacteria. Within the gene sequence, there are nine variable regions, and it is the differences within the sequences of those regions that distinguish the different bacteria. In 16S sequencing, we amplify (PCR) one of those regions and then determine the DNA sequence of the PCR products- this will tell you "who is there." We don't sequence all nine variable regions, so this information will only tell you what bacteria are there to genus level, not species. 
The second type of sequencing we use to identify the microbiome is called "shotgun" metagenomics. In this type of sequencing, we chop up all the DNA in our sample and sequence all of it (not just one region of the 16S gene). This kind of sequencing will not only tell you who is in there; it will tell you who it is at the species level. Additionally, you will see ALL the genes your micro-organisms contain so you now not only see "who is in there," you also see "what they can do."
The third type of sequencing we do is whole-genome sequencing, where we will sequence the genome of purified DNA from one particular micro-organism (as opposed to a mixture from a fecal etc. sample).
A final type of sequence we do is something called transcriptomics. With this type of sequencing, you are looking to sequence RNA rather than DNA. By doing RNAseq as it is called, especially when done in combination with shotgun metagenomics, we can see "what the bacteria are actually doing" as well as "what they can do."
Q: What commercial services do you offer?
We provide all levels of service to the commercial sector, from assisting in designing trials, right through to, DNA extraction, DNA sequencing, library preparation, sequencing, and analysis, or a subset of those services if required. Some companies will extract their own DNA and send it to us, some will even do the library preparation, and we'll sequence and analyze. Obviously, our charges vary according to what is provided. We don't usually assist in sample collection other than to advise.
Some of our clients, for example, have used whole-genome sequencing to make sure that bacterial strains they are using in the food industry are "safe"- i.e., do not encode any pathogenic genes or antibiotic resistance genes. We have also undertaken gut microbiome studies for commercial companies that were part of intervention (usually dietary intervention) studies- i.e., to see if their product could improve the gut microbiome of participants. Other projects include identifying the micro-organisms in fermented foods, the genetic pathways encoded, and looking at the expression of genes in the foods.
Dr.Fiona Crispie's most recent published microbiome projects:
Walsh AM, Crispie F, Kilcawley K, O'Sullivan O, O'Sullivan MG, Claesson MJ, Cotter PD. Microbial Succession and Flavor Production in the Fermented Dairy Beverage Kefir. mSystems. 2016 Oct 4;1(5). pii: e00052-16. eCollection 2016 Sep-Oct. Erratum in: mSystems. 2017 Feb 21;2(1)
 McCormack UM, Curião T, Metzler-Zebeli BU, Wilkinson T, Reyer H, Crispie F, Cotter PD, Creevey CJ, Gardiner GE, Lawlor PG. Improvement of Feed Efficiency in Pigs through Microbial Modulation via Fecal Microbiota Transplantation in Sows and Dietary Supplementation of Inulin in Offspring. Appl Environ Microbiol. 2019 Oct 30;85(22). pii: e01255-19.
McCormack UM, Curião T, Metzler-Zebeli BU, Magowan E, Berry DP, Reyer H, Prieto ML, Buzoianu SG, Harrison M, Rebeiz N, Crispie F, Cotter PD, O'Sullivan O, Gardiner GE, Lawlor PG. Porcine Feed Efficiency-Associated Intestinal Microbiota and Physiological Traits: Finding Consistent Cross-Locational Biomarkers for Residual Feed Intake. mSystems. 2019 Jun 18;4(4). pii: e00324-18.
 Argüello H, Estellé J, Leonard FC, Crispie F, Cotter PD, O'Sullivan O, Lynch H, Walia K, Duffy G, Lawlor PG, Gardiner GE. Influence of the Intestinal Microbiota on Colonization Resistance to Salmonella and the Shedding Pattern of Naturally Exposed Pigs. mSystems. 2019 Apr 23;4(2). pii: e00021-19. doi: 10.1128/mSystems.00021-19. eCollection 2019 Mar-Apr.
Walshe N, Duggan V, Cabrera-Rubio R, Crispie F, Cotter P, Feehan O, Mulcahy G. Removal of adult cyathostomins alters faecal microbiota and promotes an inflammatory phenotype in horses. Int J Parasitol. 2019 May;49(6):489-500.
Ghanbari M, Klose V, Crispie F, Cotter PD. The dynamics of the antibiotic resistome in the feces of freshly weaned pigs following therapeutic administration of oxytetracycline. Sci Rep. 2019 Mar 11;9(1):4062.
Esteban-Torres M, Santamaría L, Cabrera-Rubio R, Plaza-Vinuesa L, Crispie F, de Las Rivas B, Cotter P, Muñoz R. A Diverse Range of Human Gut Bacteria Have the Potential To Metabolize the Dietary Component Gallic Acid. Appl Environ Microbiol. 2018 Sep 17;84(19). pii: e01558-18.
Gough R, Cabrera Rubio R, O'Connor PM, Crispie F, Brodkorb A, Miao S, Hill C, Ross RP, Cotter PD, Nilaweera KN, Rea MC. Oral Delivery of Nisin in Resistant Starch Based Matrices Alters the Gut Microbiota in Mice. Front Microbiol. 2018 Jun 15;9:1186.
Argüello H, Estellé J, Zaldívar-López S, Jiménez-Marín Á, Carvajal A, López-Bascón MA, Crispie F, O'Sullivan O, Cotter PD, Priego-Capote F, Morera L, Garrido JJ. Early Salmonella Typhimurium infection in pigs disrupts Microbiome composition and functionality principally at the ileum mucosa. Sci Rep. 2018 May 17;8(1):7788.
McCormack UM, Curião T, Wilkinson T, Metzler-Zebeli BU, Reyer H, Ryan T, Calderon-Diaz JA, Crispie F, Cotter PD, Creevey CJ, Gardiner GE, Lawlor PG. Fecal Microbiota Transplantation in Gestating Sows and Neonatal Offspring Alters Lifetime Intestinal Microbiota and Growth in Offspring. mSystems. 2018 Mar 13;3(3). pii: e00134-17.
 Walsh AM, Crispie F, O'Sullivan O, Finnegan L, Claesson MJ, Cotter PD. Species classifier choice is a key consideration when analysing low-complexity food microbiome data. Microbiome. 2018 Mar 20;6(1):50.
Dunphy-Doherty F, O'Mahony SM, Peterson VL, O'Sullivan O, Crispie F, Cotter PD, Wigmore P, King MV, Cryan JF, Fone KCF. Post-weaning social isolation of rats leads to long-term disruption of the gut microbiota-immune-brain axis. Brain Behav Immun. 2018 Feb;68:261-273.
Bertuzzi AS, Walsh AM, Sheehan JJ, Cotter PD, Crispie F, McSweeney PLH, Kilcawley KN, Rea MC. Omics-Based Insights into Flavor Development and Microbial Succession within Surface-Ripened Cheese. mSystems. 2018 Jan 30;3(1). pii: e00211-17. 
Walsh AM, Crispie F, Daari K, O'Sullivan O, Martin JC, Arthur CT, Claesson MJ, Scott KP, Cotter PD. Strain-Level Metagenomic Analysis of the Fermented Dairy Beverage Nunu Highlights Potential Food Safety Risks. Appl Environ Microbiol. 2017 Aug 1;83(16). pii: e01144-17.
McCormack UM, Curião T, Buzoianu SG, Prieto ML, Ryan T, Varley P, Crispie F, Magowan E, Metzler-Zebeli BU, Berry D, O'Sullivan O, Cotter PD, Gardiner GE, Lawlor PG. Exploring a Possible Link between the Intestinal Microbiota and Feed Efficiency in Pigs. Appl Environ Microbiol. 2017 Jul 17;83(15). pii: e00380-17.
Walsh AM, Crispie F, Claesson MJ, Cotter PD. Translating Omics to Food Microbiology. Annu Rev Food Sci Technol. 2017 Feb 28;8:113-134.
Tags:
Date Published: 8th November 2019
Source article link: View
Related news