High Performance Blender for Microbiological Sample Preparation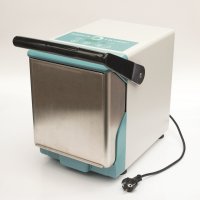 The Gosselin S-Blender-1 is a high performance blender for microbiological sample preparation. The blender, which is suitable for use with a range of volumes between 80 and 400 mL, ensures quick and accurate blending of any sample including food, agricultural, chemical, and cosmetic.
Gosselin has also developed a full range of accessories and equipment, including blender bags, bag stands and bag clips to help provide a safe and efficient working environment in your laboratory.
Features and Benefits include:
Blending capacity: 80 to 400 mL bags
Easy to clean
Adjustable speed, time, and blending strength
Program setting mode (9 programs)
Low noise level
Click here for the Gosselin S-Blender-1 product flyer.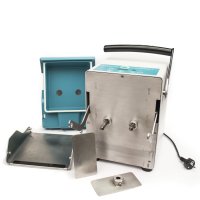 Click here to watch the video for the Gosselin S-Blender-1 Building and Dismantling tutorial.
Tags:
Date Published: 15th September 2016
Source article link: Corning Life Sciences
Related news