7th January 2014 Content supplied by:
Lab M to Show Latest Microbiology Product Introductions at Arab Health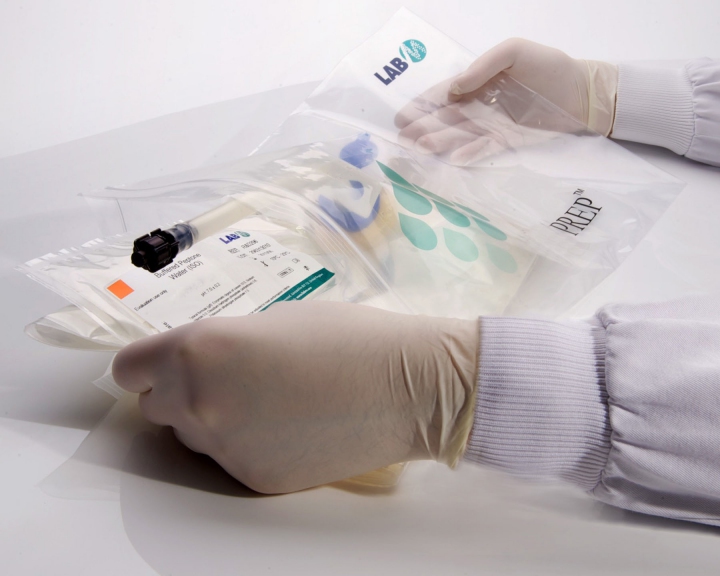 Microbiology specialist Lab M is exhibiting for the first time at this year's Arab Health exhibition and congress, which takes place from 27-30 January 2014 at the Dubai International Convention & Exhibition Centre. The company will take this opportunity to introduce visitors to its comprehensive portfolio of dehydrated culture media (DCM) as well as the recently launched µPREP™ line of ready-to-reconstitute bagged media  and an extended range of Captivate™ immunomagnetic separation products.
"Demand for Lab M products, especially our DCM products that are used both by those working in labs and by commercial plate pourers, continues to grow in the countries that the Arab Health event serves and we are looking to extend our representation in the region into new areas," said Harnek Singh, Lab M's Head of International Sales. "This event is sure to be important for meeting new and existing partners as well as being a showcase for the many new products introduced in the past 12 months. I look forward to a vibrant few days."
DCM developments
Lab M is widely known for the quality of its DCM products and visitors to Stand F33 in Sheikh Rashid Hall will see the extent of the range. Thanks to a programme of continuous development, new products are being added all the time and today Lab M offers DCM for the Food and Drink, Clinical, Pharma and Vaccine, Industrial, Biomolecular and Water Testing markets.
Within its portfolio Lab M has developed specific products that comply with ISO testing requirements in the food industry. It has also introduced novel solutions such as Harlequin™ chromogenic media, which support the culture and isolation of specific groups of organisms using the presumptive diagnostic power of chromogenic reactions.
Recent DCM product introductions include listeria Express Enrichment (LEE) Broth, a new addition to the company's extensive range of media for the detection and isolation of Listeria.  Developed to give improved growth rates of Listeria over traditional selective enrichment media, LEE Broth enhances the expression of target antigens for most commercially available immunological test methods whilst maintaining suppression of non-target organisms.
Introducing µPREP™
Visitors will also be able to learn how the new µPREP™ ready-to-reconstitute media range can help simplify lab workflow. The first product to be launched is µPREP™ Buffered Peptone Water ISO (BPW). This provides a rapid, convenient, reliable and cost-effective solution for high throughput Salmonella testing laboratories. Formulated to ISO 6579, and using Lab M's proven dehydrated culture media, µPREP™ BPW (ISO) is made ready for immediate use simply by adding water to the bagged medium, with no need to autoclave.
Testing for Shiga Toxin-Producing Escherichia coli
Meeting growing regulatory needs worldwide,  Lab M's Captivate™ products now include immunomagnetic separation systems for the isolation of a variety of Shiga Toxin-Producing Escherichia coli (STEC) strains associated with foodborne infection.  Last year saw the launch of Captivate™ O121, and Captivate™ O45 is in the final stages of testing ahead of launch early in 2014. This will take the number of E. coli products in the Captivate™ range to eight.
Find out about Lab M's complete portfolio for microbiology at Arab Health 2014, Sheikh Rashid Hall, Stand F33; visit www.labm.com or contact Harnek.Singh@labm.com
Date Published: 7th January 2014
Related news