6th October 2017 Content supplied by: Tecta-PDS
Tecta-PDS Enterococci Test Delivers Rapid, Automated Results for Water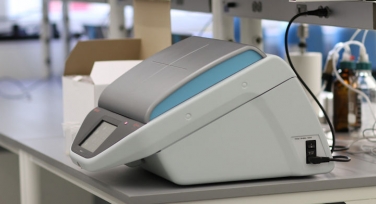 Tecta-PDS is pleased to announce the launch their new Enterococci ENA test for the Tecta-B16 automated microbial detection solution.  Adding to the existing Tecta portfolio of tests such as E.coli, total & fecal coliforms, the new Enterococci test looks to revolutionize the recreational water testing market by offering significant advantages over the conventional test methods.
Key features and advantages of the new Enterococci test include:
overall ease-of-use with no media prep or filtering
fully automated quantitative results interpretation with no visual or manual interpretation required
rapid detection between 2-24 hours (depends on concentration of bacteria)
on-site / remote testing capabilities with early-alerting and remote access to results via automated email notification
limit of detection of 1 CFU / 100mL; upper limit of 108 CFU / 100mL
test not affected by turbidity, sample color, or high concentrations of bacteria, with no need to dilute samples to reduce these properties
Operational videos for Tecta instrument and methodology are available at: www.youtube.com
For more details, click on the 'Request More Information' button below.
Tags:
Date Published: 6th October 2017
Source article link: View
Related news