10th February 2016 Content supplied by: INTERSCIENCE
Download Latest INTERSCIENCE Microbiology Catalog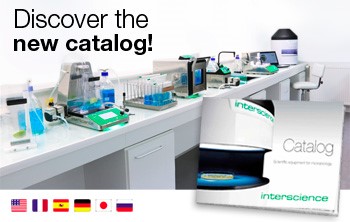 Discover how INTERSCIENCE can improve the workflow in your microbiology laboratory.
Included in the catalog are:
For Sample Preparation
Bags - BagSystem® range with filters
Gravimetric Dilutors - NEW DiluFlow® range
Lab Blenders - MiniMix®, BagMixer® and JumboMix®
For Microbiological Analysis
Automated Diluter and Spiral plater - easySpiral Dilute®
Automated Colony Counter and inhibition zone reader - Scan® range including the new Scan® 4000 with unbeatable image quality
Click here to download the INTERSCIENCE Microbiology catalog choose from English, Française, Español, Deutsche, Русская версия, 日本語版, 中文版 or Polska.

Please note : Any products described on this page are for Research Use Only and not intended for clinical diagnostic procedures unless otherwise stated.
Date Published: 10th February 2016