19th January 2015 Content supplied by: Synbiosis
Walk-away Colony Counts With Identification on Chromogenic Plates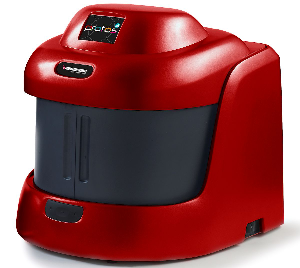 The Protos 3 from Synbiosis is a vibrant new automated colony counting and chromogenic identification system. This system allows walk-away colony counts, as well as accurate identification of colonies cultured on chromogenic agar plates.
What makes the new Protos 3 outperform other commercial colony counters is the system's ability to count colonies in seconds and identify microbial species by their colour on chromogenic plates. This is a great time saver, providing accurate, objective and fully traceable GLP compliant results.
The stylish, yet practical Protos 3, which comes in bright red, attaches easily to a computer and requires minimal training to set up. Users simply input their plate identification and click. The Protos 3, featuring a highly sensitive CCD camera combined with unique three colour LED lighting, rapidly images an infinite number of colony colours on one plate and detects colonies as small as 0.043mm.
The Protos 3's powerful software then generates true to life counts and plate images, which can be transferred and stored in Excel. This GLP compliant process, with its full audit trail eliminates keying and image transfer errors providing accurate, objective data, which can be reviewed anywhere and anytime.
Scientists wanting to find out more about the stunning new Protos 3 can schedule a live demo or click this link for more details: http://www.synbiosis.com/protos-3/
Please note : Any products described on this page are for Research Use Only and not intended for clinical diagnostic procedures unless otherwise stated.
Tags:
Date Published: 19th January 2015
Source article link: View
Related news