27th February 2017 Content supplied by: SMi Group
Antimicrobial Resistance Experts to Attend Superbugs & Superdrugs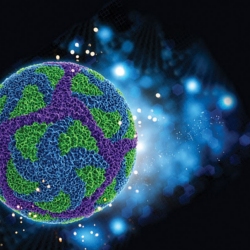 With just 4 weeks to go until the 19th Annual Conference on Superbugs & Superdrugs 2017, there is still time to register for this event intended for new and established stake holders involved in AMR and infectious disease - the event provides a perfect platform to network, exchange novel solutions and consolidate current strategy.
Why Attend:
Ensure compliance and overcome common governing pitfalls through informed guidance presented by the FDA.
Develop strategies to enable drug discovery through identifying a novel class of broad spectrum antibacterials with Auspherix; and statistical approaches in drug development with Danestat consulting.
Benefit from an agenda tailored towards strengthening your antibiotic pipeline and extending portfolio partnerships with 12+ hours of content on ground breaking innovations such as antimicrobial peptides and DNA topoisomerases.
Identify new windows of opportunity to facilitate your research from bench to bedside with a detailed spotlight on the latest government incentives and funding opportunities by BARDA.
Stay at the forefront of cutting edge progress through insight into both compound and non compound approaches from European case studies.
Create a competitive edge by eradicating specific bacterial pathogens while sparing the beneficial microbiota in a keynote on sequence specific antimicrobials by Eligo Bioscience.
Agenda highlights include talks from TranScrip, Synthetic Biologics, Inc, Novabiotics, TiKa Diagnostics, Procarta, Spero Therapeutics, Discuva, MSD, Antabio SAS and more, for the full agenda visit www.superbugssuperdrugs.com.
There will also be two interactive workshops available, following the main conference:
22 March am - The Use of Animal Models in Pre-Clinical Drug Development
22 March pm  - Practical Challenges in Developing Novel Antimicrobials
There are also promotional opportunities available at this meeting, to check availability email to tarri@smi-online.co.uk
Tags:
Date Published: 27th February 2017
Source article link: View