Microbiology News: other, Jun 2023
---
29 Jun 2023 | Food & BeverageOther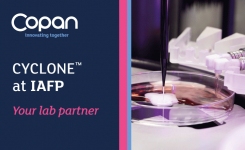 Copan Newlab is ready to meet you at IAFP 2023: come and meet our staff at booth 147 to discover Cyclone, your lab partner in any microbiological quality control challenge!
more...
27 Jun 2023 | Food & BeverageWaterClinicalLaboratory EquipmentOtherPharmaceuticalVeterinaryCosmetic/Personal CareMicrobiomeAssay Development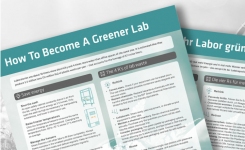 In this article, Dr. Ursula Leuthold, sustainability coordinator for INTEGRA Biosciences explores how labs can mimimise their environmental impact and invites you to download a free poster full of valuable insights.
more...