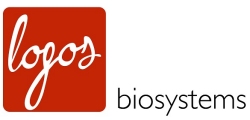 Logos Biosystems, Inc.
Logos Biosystems is dedicated to the development and commercialization of life science tools and technologies for a wide spectrum of applications including basic research, quality control, and drug discovery.
Address Anyang-si Gyeonggi-do 14055

Website
Email
Telephone
Since its founding in 2008, Logos Biosystems accelerated and automated cell counting with the LUNA family of automated cell counters, Logos Biosystems developed the first commercial tissue clearing system in 2013, and since, the X-CLARITY Systems and reagents have made tissue clearing a rapid, efficient, and reproducible process. Logos Biosystems recently introduced the QUANTOM Tx, the latest in their line of automated cell counters, for accurate single bacterial cell detection and quantification.
View All Product News
Microbiology Product Areas