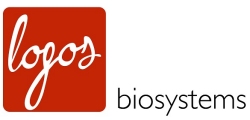 Logos Biosystems
Logos Biosystems is the brand name of the life science business of Aligned Genetics, Inc., dedicated to the development and commercialization of life science tools and technologies for a wide spectrum of applications including basic research, quality control, and drug discovery.
Address Anyang-si Gyeonggi-do 14055

Website
Email
Telephone
Aligned Genetics, Inc. was established in 2008 and has been strengthening its life science brand, Logos Biosystems, developing simple and smart imaging solutions to help scientists reach their research goals. We work with real scientists to get you the high-quality and affordable imaging solutions that you need. All of our products and services are designed and manufactured in South Korea that has a highly skilled workforce, world-class infrastructure, and advanced R&D and manufacturing capabilities.
View All Product News
Microbiology Product Areas