17th May 2018 Content supplied by: Logos Biosystems, Inc.
Low Cost, Automated Yeast Cell Counter - Counts in 15 Seconds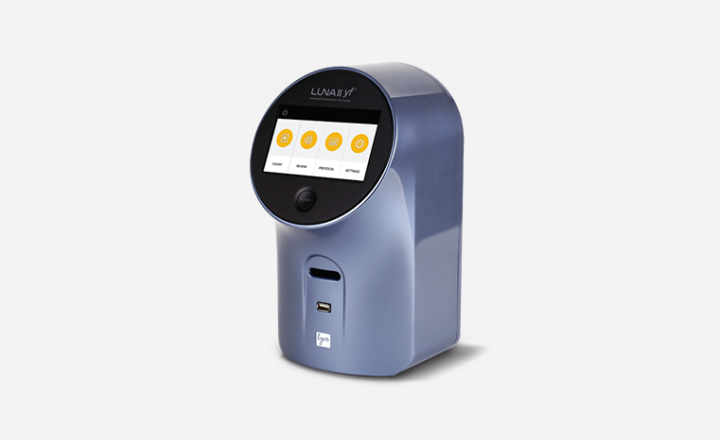 It is well established in the brewing and winemaking industries, that the quantity of yeast pitched to initiate fermentation, directly affects the flavor, aroma, and quality of the final product.
Although yeast can be pitched by weight or volume, such methods are inexact and highly variable. The American Society of Brewing Chemists (ASBC) method using methylene blue method is more accurate but time consuming and subjective.
However the LUNA-II YF™ from Logos Biosystems will deliver accurate and reproducible yeast cell counts in as little as 15 seconds. This small footprint counter sits comfortably in a cell culture hood or on your benchtop to fit seamlessly into your workflow.
Features and Benefits of the LUNA-II YF™ Automated Yeast Cell Counter include:
Fast - accurate results every count, every time in under 15 seconds.
Simple - just insert the sample and press count.
Accurate - dual fluorescence optics and intuitive software make yeast cell counting a simple, quick, and reproducible task, doing away with the subjectivity and time expenditure of manual cell counting.
Cost Effective - with one of the lowest cost per count on the market, the LUNA™ family of automated cell counters is compatible with both reusable and disposable slides. The LUNA™ Reusable Slide delivers the affordability of manual cell counting without the associated time, subjectivity, and user-to-user variability. PhotonSlides™ are disposable precision slides that offer the ultimate counting experience with no mess or cleanup.
Powerful, Intuitive Software - an easy-to-use touchscreen interface allows counting with just a few touches for total control to count what you need, the way you want.
Visit www.logosbio.com
Tags:
Date Published: 17th May 2018
Source article link: View
Related news