MycoTOOL Mycoplasma Real-Time PCR Kit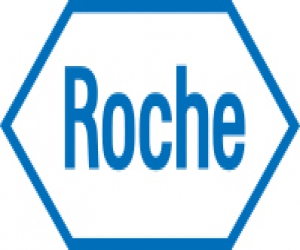 Manufacturer: Roche CustomBiotech
Principle: Real-Time PCR
Automation: YES
Suitability: For use in quality control/manufacturing process only
Capital equipment required: YES
Description:
Fast, easy, and reliable Real-time PCR kit for testing of cell culture samples for the absence of mycoplasma (160 PCR reactions per kit). MycoTOOL can be used for in-process control, batch release, cell bank, and raw material testing.
Key Points:
High Sensitivity: < 10 CFU/mL
High Accuracy: Measures wide range of cultivable and non-cultivable species
High Specificity: No cross reactivity with closely related bacterial species
Reproducibility: Optimized controls and validated reagents (mycoplasma free)
Ease of Use: Automated workflow using automated sample preparation and Real-Time PCR
Fast Turnaround: Time-to-result < 5 hours including sample prep (no pre-incubation or enrichment required)
Method validation performed by Roche Pharma according to European Pharmacopeia chapter 2.6.7. Validation report document available upon request.