Humanized SARS-CoV-2 Spike RBD Monoclonal Antibody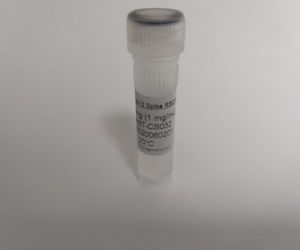 Humanized SARS-CoV-2 Spike RBD Monoclonal Antibody
Automation: No
Approvals: RUO
Suitability: For assay development and manufacturing
Capital equipment required: No
Description:
Recombinant SARS-CoV-2 Spike Protein Receptor Binding Domain from HEK293 cells. The antigens can be used for total antibodies detection to SARS-CoV-2 virus in double-antigen sandwich immunoassay. Our antigens are manufactured to the highest quality standards and are performance guaranteed for the applications listed on the detailed datasheets.
Key Points:
Reliable Alternative to Serum Based Controls
High titer
Human formats such as IgG1, IgG2, IgM and IgA available
Please note : Any products described on this page are for Research Use Only and not intended for clinical diagnostic procedures unless otherwise stated.