21st October 2015 Content supplied by: Microbiologics, Inc.
Microbiologics Enhances Environmental Isolate Management Services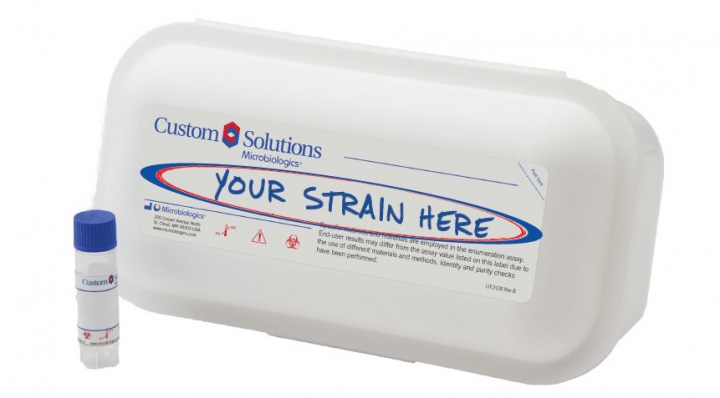 Microbiologics has partnered with Charles River Laboratories to provide Accugenix® microbial identification and strain typing services for the company's Custom Solutions division.
Microbiologics' Custom Solutions division provides environmental isolate preservation and manufacturing services to support pharmaceutical, nutraceutical, medical device, personal care product and food companies in meeting compliance regulations for microbial testing. Charles River specializes in bacterial and fungal identification and strain typing of environmental isolates using the latest sequence-based and MALDI-TOF technologies.
Environmental monitoring is a critical component of manufacturers' microbiological quality control systems. Laboratories may need to perform further tracking and trending of wild-type isolates found in their manufacturing environments to meet regulatory mandates. Microbiologics Custom Solutions allows customers to have their environmental isolates professionally characterized, preserved and manufactured in a convenient, ready-to-use format for specific applications such as media growth promotion, disinfectant efficacy and antimicrobial effectiveness challenge testing.
Microbiologics Custom Solutions will now include complimentary AccuGENX-ID® microbial identification and strain typing services. Customers will receive complete DNA sequencing reports and each sample is compared to the validated Accugenix library, the industry's most comprehensive and up-to-date database for environmental isolates. This solution provides the customer with higher accuracy of identification, a critical element in environmental monitoring programs.
Microbiologics Custom Production Manager, April Miceli, stated, "We are delighted to be partnering with Charles River to provide superior microbial identification services to our Custom Solutions clients. Accugenix's cGMP-compliant, up-to-date database of over 8,000 bacteria strains ensures accurate identification of an environmental isolate, which is critical for root cause investigations and isolate tracking and trending."
Microbiologics Chief Executive Officer, Brad Goskowicz, commented, "Microbiologics has been supporting pharmaceutical, medical device and food companies for more than 40 years with our industry-leading environmental isolate management services. Charles River's Accugenix microbial identification services are the perfect complement to our Custom Solutions offering."
For more information on Microbiologics Custom Solutions, visit microbiologics.com/Custom-Services.
Tags:
Date Published: 21st October 2015
Source article link: View
Related news