16th January 2017 Content supplied by: INTERSCIENCE
Video Introduces INTERSCIENCE - 35 Years of Microbiology Expertise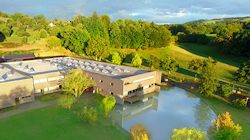 Watch video - INTERSCIENCE - 35 Years of Microbiology Expertise
INTERSCIENCE, a French family business, designs, manufactures and services products for microbiological analyses in laboratories. Their innovative products equip labs in more than 90 countries in the food, pharmaceutical, cosmetic and environmental industries in addition to the research sector.
"Due to our increasing presence in laboratories with a strong and consistant investment in R&D, our products have become the reference standard in the microbiology testing market for quality analyses," explains Emmanuel Jalenques, co-CEO of INTERSCIENCE.
"Several factors contribute to this position: our close relationship to the client and customer follow-up, patented innovations, productivity and performance aspects thought through from the beginning of the conception of a product. We are a human size company and are easily accessible so we can understand the evolution of lab problems, adds his brother Jules Jalenques, co-CEO.
"We produce a complete workflow for the analysis of samples, from collection to final results. This allows checking for the absence of pathogens whilst meeting validation compliance with the regulatory standards such as AFNOR, CEN, ISO, GB, FDA's BAM. In addition, we manufacture plastic consumables for use with our equipment, which makes validation and traceability easier," explains Daniele Pisaneschi, International Sales Manager.
The company has 3 international subsidiaries in the USA, China and Singapore, with technical training available in showrooms and numerous customer services.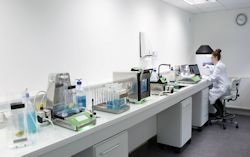 Find out more about INTERSCIENCE and their range for microbiological testing watch www.interscience.com/en/food-sample-microbiology/designer-manufacturer-microbiology
Available with English, French, German, Spanish, Chinese & Japanese subtitles.
Tags:
Date Published: 16th January 2017
Source article link: View
Related news