29th November 2018 Content supplied by: rapidmicrobiology.com
Special Focus on Ready to Use (RTU) Microbiology Culture Media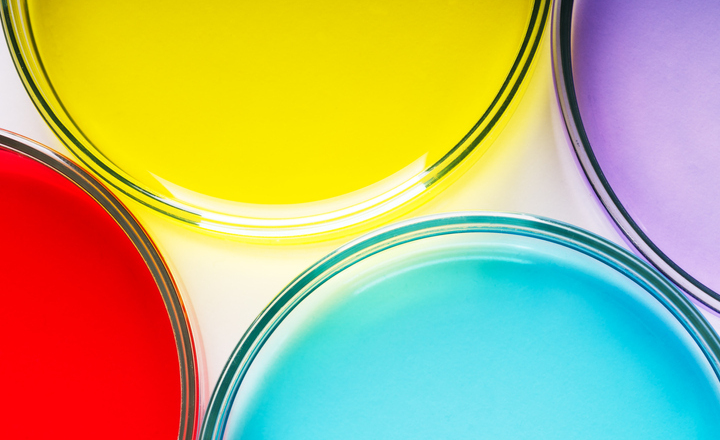 Buying in ready prepared microbiology culture media has increasingly become more routine as labs continue become more focused on producing analytical results rather than weighing, autoclaving and performance testing media. The range and variety of formats for Ready to Use (RTU) media, also known as Prepared or Prepoured Media (PPM) continues to expand with Ready to Rehydrate enrichment broths and diluents in bags now making it possible to achieve the complete 'Sample to Confirmation' workflow entirely with bought in media.
On this page you can gain some insights on choosing and validating RTU from Barbara Gerten a Senior Scientist Traditional Microbiology with Merck KGaA, who is a member of several ISO/CEN committees including the ISO Working Group "Culture Media". We also showcase the RTU product ranges available from a number of different suppliers of prepared media - from RTU chromogenic media to ready to rehydrate in bags.
How to Choose and Validate Your Ready to Use Media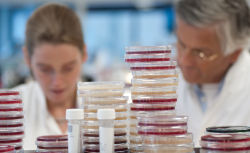 In this exclusive interview with Barbara Gerten, Senior Scientist Traditional Microbiology with Merck KGaA, we discuss how to choose a prepared media supplier and what validations are needed to implement it into your lab accreditation scheme. more...
Bio-Rad Offers a Complete Range of RTU Chromogenic Media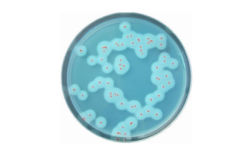 Bio-Rad offers a complete range of Rapid Chromogenic Media with cost-effective labor-saving protocols to detect and enumerate microorganisms with a shorter time to results than classical methods. more...
Liofilchem's Offer of Ready to Use Media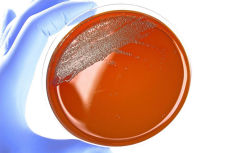 Liofilchem produces ISO 11133 complaint ready-to-use culture media in petri dish formats such as 90 mm, 140 mm, 60 mm (for water testing), 55 mm (Contact Plate), Easy Dry plates, tubes and bottles, bags, Dip-Slide and Contact Slide formats. more...
Neogen's Range of Ready-To-Use Culture Media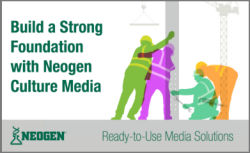 Neogen Culture Media supports a full range of testing formats to ensure you have the product you need, when you need it, in a format that suits you.   more...
Small but Mighty: ReadyPlate™ 55 Ready-to-Use Culture Media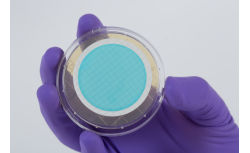 Discover great convenience on a small scale with ReadyPlate™ 55 agar plates and the ReadyPlate™ 55 ready-to-use culture media kit. more...
bioTRADING - Diagnostics & Ready Prepared Media is our
Culture! ©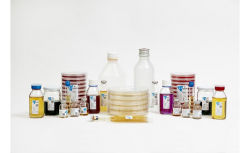 bioTRADING Benelux B.V. manufactures Ready to Use Culture Media and animal blood products - aiming to achieve the highest degree of product quality processes, services are continuously improved and are also in line with international standards, FDA/cGMP/GLP guidelines and customer requirements. more...
Reduce the Time to Prepare Enrichment Media by as much as 80%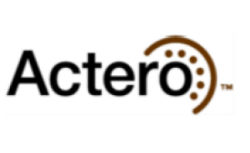 Improve your lab's testing throughput and safety by eliminating many of the standard steps in preparing enrichment media for bacteria detection. With Actero™ EZ-Media Bag, the medium is ready-to-use in 30 minutes or less. "Always easy. Always right." more...
Scharlab Presents the Scharlau Brand Ready-to-Use Media Formats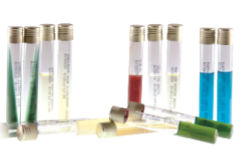 The Cosmetic, Pharma, Food and Beverage industries run microbiology analyses at several manufacturing stages. To ensure product quality and safety, Scharlab S.L. offers a wide range of ready to use media according to Pharmacopoeia or ISO as well as customised requirements. more...
Tags:
Date Published: 29th November 2018