24th February 2016 Content supplied by: INNOVAPREP
Rapid Sample Prep for RMMs in Pharmaceutical Production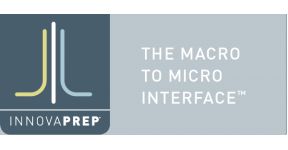 The swift advancement of rapid microbiological methods marks a dramatic transition for the industry.  While rapid analytical methods are becoming an essential part of a complete monitoring program, widespread use of these technologies is long overdue.  Reducing "time-to-detection" from days to same-shift will provide widespread benefits through reduction in holding times, recalls, and incidence of harm.  In addition, the changes allow new sampling regimes to be more meaningful, effective, and informative for corrective action. These are significant changes that will make pharmaceutical products safer and protect the industry from losses in revenue.
To fully realize the promise of next-generation rapid analytical methods, new collection and sample prep technologies will also need to be adopted without adding complexity.
InnovaPrep® has developed innovative technologies for front-end collection and concentration of microorganisms from a wide range of sample types, including air, surfaces, and liquids.  These products apply to monitoring contamination in the environment as well as monitoring the integrity of ingredients, like water, intermediate products, such as cell culture media, and finished products, including parenteral fluids, and compounded drugs.
Click here to download this InnovaPrep whitepaper which gives an overview of their biological sample collection and concentration solutions for pharmaceutical applications.
Please note : Any products described on this page are for Research Use Only and not intended for clinical diagnostic procedures unless otherwise stated.
Tags:
Date Published: 24th February 2016
Source article link: View
Related news