18th April 2018 Content supplied by: Mobidiag Oy (HQ)
Novodiag® Bacterial GE+ for Enteric Pathogens - Single Test Directly from Stool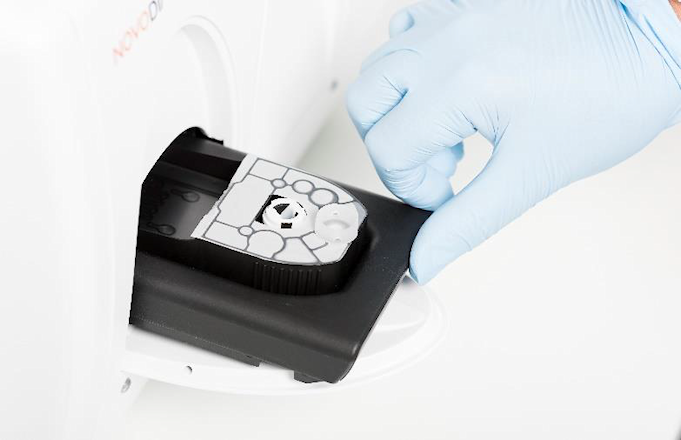 Mobidiag have launched the Novodiag® Bacterial GE+, a molecular diagnostic test for the simultaneous detection of most common enteric pathogens directly from stool samples. Compatible with the fully automated Novodiag® system launched at the end of 2017, this new disposable cartridge allows direct analysis of a patient sample and delivers comprehensive results in about an hour, compared to days with currently used culture methods.
"The new Novodiag Bacterial GE+ cartridge can identify dozens of targets, including the majority of bacteria causing diarrhea. Thanks to its simplified and optimized workflow, our fully automated Novodiag solution can support early decision making prior to any treatment delivery and improve patient care by managing infections accordingly" explains Tuomas Tenkanen.
"We are very proud to now offer the first syndromic test compatible with our Novodiag system. Our ambition is to make accessible one of the most relevant range of test panels. We are currently working on extending our product line and address among others the detection of antibiotic resistances to improve the correct use of antibiotics".
Novodiag® Bacterial GE+ test is now available directly through Mobidiag and local distributors.
For more information, visit mobidiag.com/products/novodiag-bacterial-ge.
Please note : Any products described on this page are for Research Use Only and not intended for clinical diagnostic procedures unless otherwise stated.
Date Published: 18th April 2018
Source article link: View
Related news