2nd July 2018 Content supplied by: World Bioproducts
Next-Generation Tools for Your Environmental Sampling Program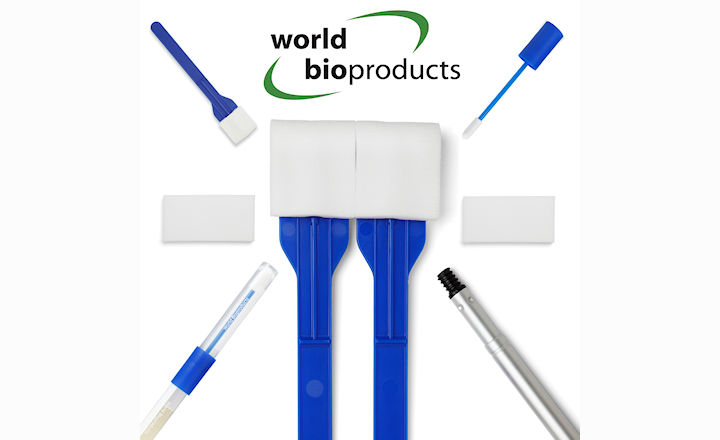 See new environmental sampling tools to help improve recovery of microorganisms from small niches to large surface areas. Solve sample collection challenges such as:
Neutralizing residual sanitizers to prevent false negative results
Penetrating biofilms to ensure collection of pathogens present in the environment
Collecting samples from unique or hard to reach areas
Learn how PUR-Polyurethane sponges and swabs can improve your environmental monitoring program by:
Increasing recovery of microorganisms from surfaces resulting in more accurate plate counts or detection of pathogens
Allowing for aggressive sampling of rough surfaces without the crumbling or unwinding commonly seen other sponge and swab materials
Eliminating concerns about impurities, or biocides in the collection device impacting results
Understand the differences between collection solutions such as HiCap Neutralizing Broth Neutralizing Buffer, Letheen Broth, and D/E Neutralizing Broth including:
What types of sanitizers do they neutralizing
How much sanitizer can they neutralize
Which one is compatible with your pathogen detection system or plating method
No matter what your environmental sampling challenge is, World Bioproducts has the expertise and experience to help find a solution.
www.worldbioproducts.com or email info@worldbioproducts.net
World Bioproducts Booth # 409
Please note : Any products described on this page are for Research Use Only and not intended for clinical diagnostic procedures unless otherwise stated.
Tags:
Date Published: 2nd July 2018
Source article link: View
Related news