21st October 2014 Content supplied by: Charles River Laboratories
New PTS-Micro™ System for Rapid Microbial Bioburden Testing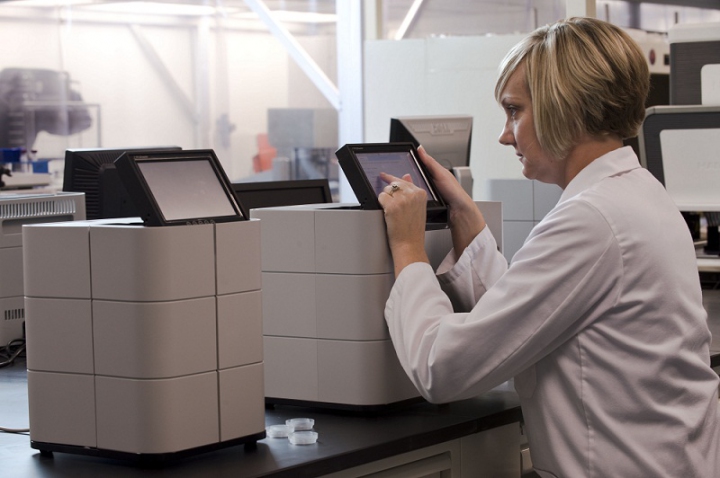 Charles River Laboratories International, Inc. have introduced the PTS-Micro™ system, a new technology platform designed for rapid microbial bioburden testing. The PTS-Micro is the latest product in the company's expanding portfolio for Microbiology Quality Control that includes the Endosafe® FDA-licensed LAL cartridge technology for endotoxin testing and the Accugenix® Microbial Identification solutions.
The PTS-Micro is a compact instrument that uses solid-phase fluorescence cytometry and modular components to efficiently and rapidly detect for viable microorganisms in multiple samples simultaneously. Whereas current bioburden platforms are classified either as growth-based or direct, the PTS-Micro can easily interchange between these methods to meet specific sensitivity, sample property and time to result requirements, offering unequalled method flexibility and ease of use.
PTS-Micro now positions Charles River with the unique combination of solutions for bioburden testing, endotoxin detection and microbial identifications for the Micro QC lab.
"The PTS-Micro system provides customers who have critical bioburden samples a platform to obtain results sooner and therefore, make go-no-go decisions earlier," said Foster Jordan, Corporate Senior Vice President, Endotoxin and Microbial Detection, Charles River Laboratories. "Its introduction further underscores our commitment in providing rapid, accurate and reliable results for our clients in the biopharmaceutical, medical device and other regulated industries."
The system will be available for demonstrations and evaluations starting fourth quarter 2014.
For more information on this technology, visit www.criver.com/bioburden or contact pts-microcomments@crl.com
Tags:
Date Published: 21st October 2014
Source article link: View