18th May 2015 Content supplied by: Microbiologics
Microbiologics Launches Business Solutions Division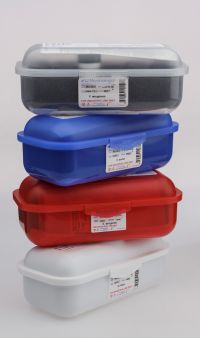 Microbiologics, Inc. has launched a Business Solutions division dedicated to partnering with diagnostic and life science technology manufacturers. Users of these instruments and assays need biological controls to meet regulatory requirements for validation, verification and quality control. Microbiologics is collaborating with technology providers to design, develop and deliver customized controls specifically for the customers that use their platforms.
Leading this new division is Microbiologics Senior Business Development Manager, Mark Ellingson. Ellingson's career is rooted in the medical device and molecular diagnostics fields, having worked for companies such as Roche Diagnostics, Baxter International and Beckman Coulter. "Advanced microbial detection, identification, and enumeration technologies are becoming more widely used in both clinical and industrial laboratories because they offer superior specificity and sensitivity. Microbiologics has the proven expertise, credentials, dedicated resources and global distribution system to support manufacturers and users of these instruments with high quality, user-friendly, and independent, third-party biological controls." stated Ellingson.
The Business Solutions team collaborates with each client to design and develop customized controls with an expansive range of targets which are produced in easy-to-use formats. The types of products Microbiologics manufactures include live and inactivated cultures, synthetic nucleic acids and genome extracts. The resulting products are then marketed and delivered globally through Microbiologics' vast distribution network. Customers also gain access to Microbiologics' dedicated sales, marketing and technical support experts for ongoing guidance and support.
Microbiologics Chief Executive Officer, Brad Goskowicz, commented, "Microbiologics has been partnering with manufacturers of rapid microbiological instruments for many years; it's at the core of our company's history. Launching the Business Solutions division is part of our continued investment in growing this segment of our business." He added, "Clients we have partnered with in the past have been impressed with our flexibility, focus and technical proficiency. We are uniquely able to solve their QC challenges, making their lives a little easier and allowing them to focus on what they do best."
Microbiologics Business Solutions will be exhibited at the American Society for Microbiology (ASM) General Meeting in New Orleans, Louisiana from May 30 – June 2, 2015. Manufactures interested in Business Solutions for their technology can learn more at www.microbiologics.com/businesssolutions.
Tags:
Date Published: 18th May 2015
Source article link: View
Related news