18th April 2014 Content supplied by: Microbiologics Inc.
Microbiologics Expands Helix Elite™ Molecular Standards Product Line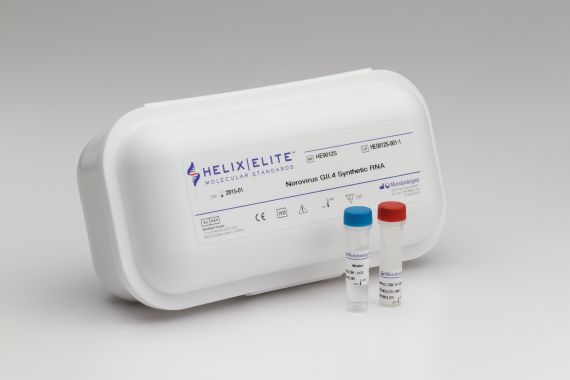 Microbiologics, Inc. has expanded their line of Helix Elite™ Molecular Standards with the addition of two globally prevalent viral pathogens, West Nile Virus (WNV) and Eastern Equine Encephalitis Virus (EEEV), just in time for the peak summer season for the United States. Both of these viruses are transmitted by mosquitoes and are significant epidemiological targets because of their increasing geographical distribution. Microbiologics® Helix Elite™ Molecular Standards are innovative synthetically produced DNA or RNA controls designed for use as a genetic surrogate for pathogens which are difficult to grow or are particularly unsafe to handle. These non-hazardous and quantitated molecular standards may be used for the development, validation, and monitoring of a broad range of laboratory developed tests or commercial molecular assays and instruments.
Microbiologics, a foremost resource for ready-to-use quality control microorganisms, originally announced their new molecular products division in October of 2013, and introduced Helix Elite Molecular Standards less than a month later. These synthetic standards contain consensus sequences of diagnostic regions from the target's genome and represent the known genetic diversity of the microorganism. Heading up the Molecular Products and Services Division at Microbiologics is Brian Beck, PhD. Dr. Beck commented, "The additions of WNV and EEEV targets broadens the microbial diversity we now cover with the Helix Elite Molecular Standards portfolio. Our design and production technology enables us to product controls without the delays and expense that comes with traditional culture-based production methods."
Brad Goskowicz, Microbiologics' CEO, added, "As part of our commitment to a safer, healthier world, Microbiologics is now complementing our culture-based products with advanced, yet practical molecular controls that support the evolving field of molecular microbiology." Goskowicz continued, "Our technology uniquely positions Microbiologics to support individual researchers as well as custom manufacturing projects with manufacturers developing molecular diagnostics against emerging pathogens."
Helix Elite Molecular Standards are packaged as a complete kit including 1 vial of dried synthetic standard, 1 vial of molecular standard water for rehydration, plus comprehensive Instructions for Use and a Certificate of Analysis. The product is ready-to-use with minimal prep time and provides approximately 100 reactions using the recommended dilution series.
Please note : Any products described on this page are for Research Use Only and not intended for clinical diagnostic procedures unless otherwise stated.
Tags:
Date Published: 18th April 2014
Source article link: View