23rd September 2014 Content supplied by: Rapid Micro Biosystems
Making Better Decisions in the Automated Microbiology Lab - Ireland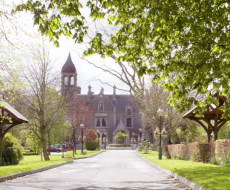 Live Event on 30 October 2014 at the Killashee House Hotel, Naas, Co. Kildare.
1000 - 1700
New technologies offer microbiology labs capabilities to generate and manage data and resources more efficiently than ever before.  This data allows the lab to make decisions with more accurate or more timely information. Beyond data, an automated QC lab operates more efficiently, uses less paper, and provides the ability to more rapidly respond to manufacturing issues. However, understanding the practical application of automation to the QC lab can be daunting.
Join industry experts from Rapid Micro Biosystems and Lonza for a one-day workshop that focuses on the role of technology in the microbial QC lab.
Participants will learn:
The impact of technology to the QC microbiology lab
Applying automation to sterility, environmental monitoring, and bioburden testing
Best practices in analysis of excursions, adverse trends and CAPAs
The integrated sample life cycle, automating devices media and monitoring systems
Space is limited for this workshop. Click below for more information and to reserve your spot for, "Making Better Decisions in the Automated Microbiology Lab" at the Killashee House Hotel on 30 October, 2014, from 1000 to 1700
Tags:
Date Published: 23rd September 2014
Source article link: View