9th December 2014 Content supplied by:
Food Safety Testing Market Reaches $10.5 Billion in 2014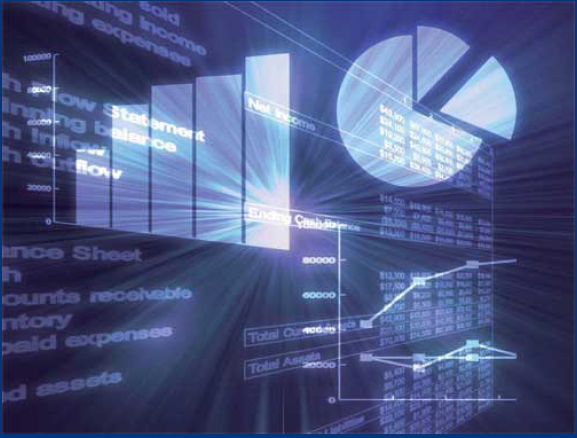 According to a market report published by BCC Research LLC, the global food safety testing market reached $10.5 billion in 2014, and should reach about $13.6 billion in 2019 with a five year compound annual growth (CAGR) of 5.3% through 2019.
This report provides:
An overview of the global market for food safety testing and related technologies.
Analyses of global market trends, with data from 2013, estimates for 2014, and projections of compound annual growth rates (CAGRs) through 2019.
Discussion on the development and marketing of food safety testing technologies.
Descriptions of market trends for various testing technologies in terms of how each test satisfies the needs of food processors and, in turn, consumers.
Analysis of the market effect of government regulatory programs.
Relevant patent analysis.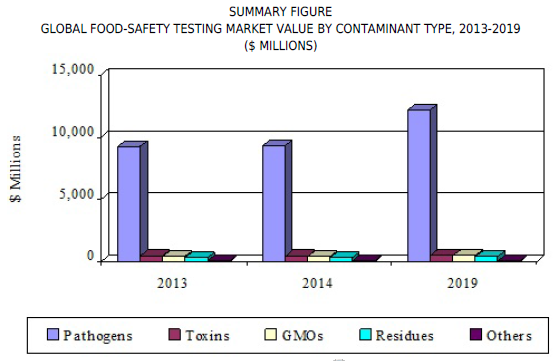 The Global Markets and Technologies for Food Safety Testing report organizes information from diverse sources and market segments into a cohesive unit that includes summary, overview, technologies, contaminants tested, foods tested, industry structure, international aspects, patent activity and company market shares, annual revenues and profiles. Market measurements/estimates and forecasts are provided for the global market, and key market dynamics are discussed and their possible effects analyzed. The summary encapsulates the market conclusions and includes a table summarizing the overall market.
The overview provides general information on contaminants and their sources and effects, testing technologies, foods tested, testing sites and regulatory influences. The following four technology sections detail current and projected (2013 to 2019) market values for contaminants tested, testing technologies, foods tested and products tested. The industry structure and competitive aspects section discusses the domestic market environment, strategies and driving forces, while the international aspects section provides additional general information on the global market. The patent activity section examines 315 patents issued from 2008 through June 2014 and breaks them down into various categories. The company market shares and profiles provide summaries of the leading industry participants and give their estimated annual revenues and market shares.
The author of this report, Project Analyst Kevin Gainer, holds B.A. and M.A. degrees in quantitative economic analysis and technology forecasting and has more than 25 years of economic, industry intelligence and market research experience. He is the author of six published books and dozens of technical papers, analyses, and studies published in conference proceedings, including many unpublished proprietary analyses within corporations. He has worked as a Research Editor and Project Analyst at BCC Research since 1985 and has authored numerous BCC Research technology market research reports and periodicals.
To download an overview of this report go to - www.bccresearch.com
Tags:
Date Published: 9th December 2014