24th June 2013 Content supplied by:
Escherichia coli serotype O104:H4 QC Strain Now Available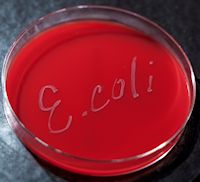 Microbiologics has added a new strain of Shiga-toxin producing Escherichia coli (STEC) to their line of ready-to-use QC microorganism products. Escherichia coli serotype O104:H4 is the strain responsible for the massive and deadly E. coli outbreak in Germany and other European and North American countries from May to July of 2011.
Earlier this year, Microbiologics became the first to offer the 'Big Six' non-O157 serogroups of Shiga-toxin producing Escherichia coli (STEC) strains in ready-to-use, convenient formats for QC testing. Testing laboratories utilize quality control microorganisms from Microbiologics to validate, verify and monitor the methods, materials and equipment which are used to detect STEC contamination. Microbiologics has added E. coli O104:H4 to their collection of STEC strains in response to customer requests, particularly from Europe.
Enterohaemorrhagic E. coli (EHEC) serotype O104:H4 was the cause of the infamous 2011 E. coli outbreak that sickened an astonishing 3,842 people, including 855 with hemolytic uremic syndrome (HUS), and resulted in 53 fatalities throughout Germany. Another 137 cases throughout Europe, including 54 HUS cases and 2 deaths were connected to the E. coli O104 outbreak.
Tags:
Date Published: 24th June 2013
Related news