24th July 2017 Content supplied by: Döhler
DISHOP – Easy, Fast and Safe Online Ordering of DMD® Microbial Detection Solutions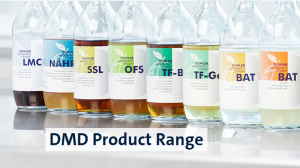 Döhler offers now an easy, fast and safe online ordering of their DMD® Microbial Detection Solutions in Europe. Customers can easily place orders for ready-to-use culture media and rapid solutions for microbial detection in all major beverages like beer, non alcoholic beverages, juice, water and others.
Easy ordering, simple payments by credit cards and PayPal and safe and fast delivery make the DISHOP an unparalleled experience. Time-consuming and cumbersome order placement for your daily quality control needs are the past.
Clear structured product information, literature including user manuals allows customers to make fast choices for the right product to their needs. An easy access to quality control certificates make the DISHOP to a valuable source for all product related information.
Expansion of DISHOP to other geographies and also a further expansion in other product categories from Döhler are planned. So watch out what comes next…
Döhler's DISHOP provides
Easy ordering for ready-to-use culture media and rapid microbial detection solutions
Simple payment by credit card and PayPal
Safe and fast delivery of Döhler's DMD® products in Europe
Valuable source of product related information
Interested in our DISHOP? Please visit www.doehler.shop and discover the innovative products.
Tags:
Date Published: 24th July 2017
Source article link: View
Related news