5th July 2021 Content supplied by: Copan Italia S.p.a.
Copan's Engaging Events at ECCMID 2021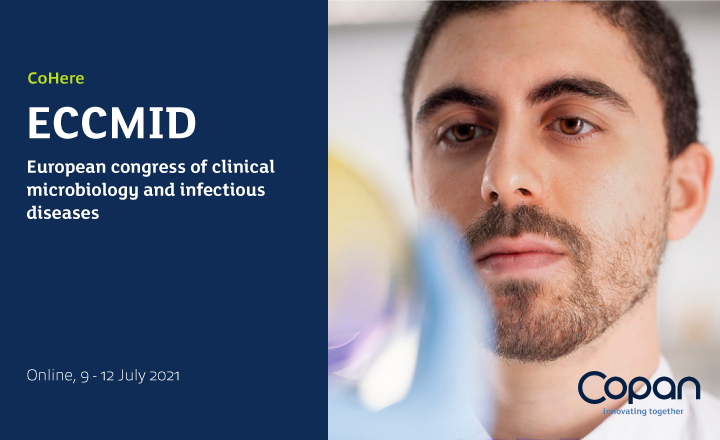 To summarize last year's hectic activity and discuss its future plans, Copan will contribute to ECCMID 2021 with some engaging events.
The first is an Integrated symposium, held by Dr. Paolo Gaibani, Ph.D., from the Operative Unit of Clinical Microbiology at Sant'Orsola Malpighi Hospital, Bologna, and chaired by Professor Dave Hawkes, Ph.D. – Director of Molecular Microbiology at VCS Foundation Ltd, Victoria, Australia. The speech, "The challenges of managing the COVID-19 pandemic from pre-analytics to diagnosis," is scheduled for July 9, 13.15 (CET) and will explore lab automation's value throughout the pandemic and its usefulness in the foreseen increase of samples that molecular biology labs will face in the upcoming years.
The second event, a Flash Session entitled "Listening to the needs of healthcare professionals: Copan's innovative approach to the pandemic," is already accessible on the event's platform and
goes into detail on Copan's latest projects, such as the release of UniVerse™, LolliSponge™, and the recent rebranding.
At the virtual booth, Copan's team of experts will be available for the entire duration of ECCMID to discuss the company's products and solutions.
Please note : Any products described on this page are for Research Use Only and not intended for clinical diagnostic procedures unless otherwise stated.
Tags:
Date Published: 5th July 2021