10th June 2014 Content supplied by: INNOVAPREP
Concentrating Pipette Can Replace Enrichment Step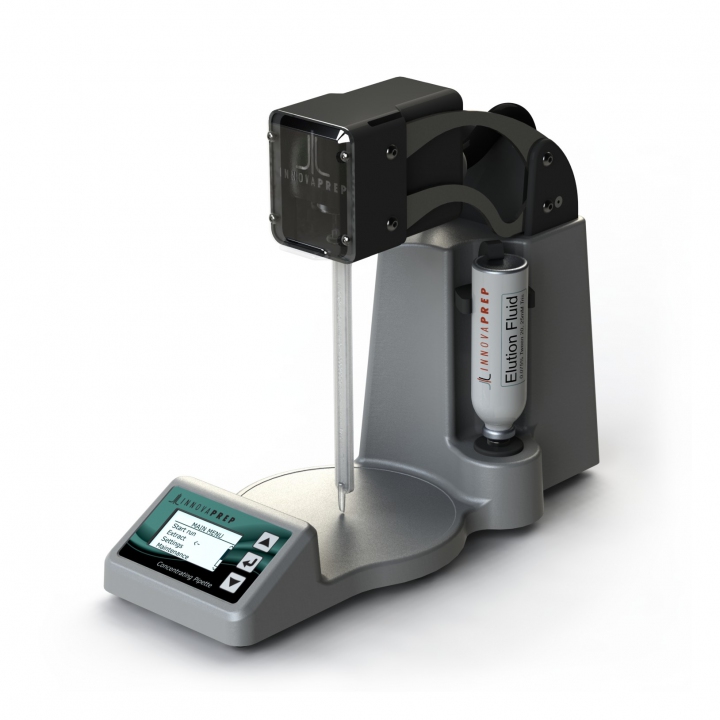 The InnovaPrep Concentrating Pipette is an automated sample prep instrument that rapidly concentrates liquid samples for direct detection. The one-pass method provides rapid sample volume reduction and simultaneous clean buffer exchange. Liquid samples can be concentrated in minutes allowing concentration factors of several orders of magnitude for direct detection by allowing analysis of the entire sample. This method eliminates the need for manual methods such as overnight enrichment for many sample types.
Fast—able to concentrate up to 100 mL/min
Accepts large starting sample volumes (Liters)
Final volumes are user selectable from 1 mL-200 μL
Easy operation—users can be trained in less than 10 min.
Works with a wide variety of liquid sample matrices and detection platforms
Compatible with most rapid analytical methods including immunoassay or PCR.
For more information visit - http://innovaprep.com/products/concentrating-pipette/
Not intended for clinical IVD
Tags:
Date Published: 10th June 2014
Source article link: View
Related news