29th September 2015 Content supplied by: Southern Group Laboratory
Bringing More to Microbiology: 2015/16 Microbiology Product Guide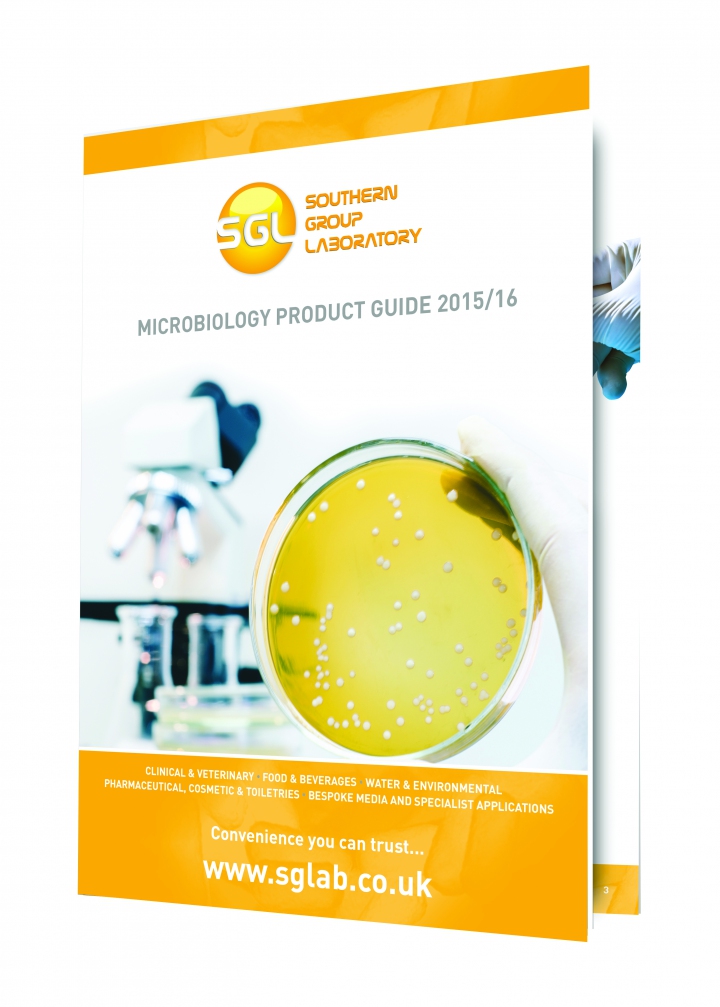 Established over 90 years ago within the NHS and trading as a private limited company for the past 25 years, SOUTHERN GROUP LABORATORY (SGL) is an independent media manufacturer that offers an extensive range of pre-prepared bottled media, plated media, stains, reagents and other products for microbiology.
Still a major supplier of prepared microbiological media to the UK National Health Services clinical laboratories, SGL supplies products to a wide range of industries including Veterinary and Animal Health, Pharmaceutical and Cosmetic Manufacturing, Food Manufacturing, Water and Environmental Testing and also Contract Testing Laboratories. Providing high quality prepared media solutions in line with relevant industry standards and methods.
The Highest Standards for Quality .... SGL is certified to the current edition of ISO 9001 for the manufacture of microbiological media, chemicals, stains, reagents and supply of associated equipment.
The Quality management system is designed and written to ensure accuracy and traceability throughout the business. All manufacturing takes place in clean room environments where manufacturing conditions are tightly controlled, enabling us to be confident about achieving the optimum level of quality and performance for all of our products.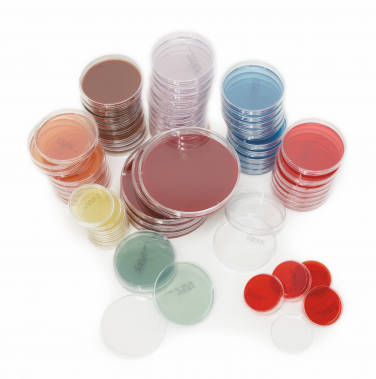 SGL's own quality control laboratory tests all finished product against defined specifications before release. Culture media test methods are accredited by UKAS for compliance with ISO/IEC 17025. Methodology is based on the current edition of ISO 11133, every batch of media is challenged both physically and microbiologically to ensure consistent quality throughout.
The Highest Standards for Service .... Choosing SGL for your microbiology products is the beginning of an exciting partnership. It is our passion to learn about your business and help support its growth through our products and services. SGL has delivered a conscientious approach to customer service for over 90 years and we understand the demands on the modern laboratory. Customers can rely on our products and services to facilitate their microbiology workflow because we focus on the specific needs of every laboratory, creating a tailored solution.
Our highly trained expert technical team and dedicated customer services and sales teams, are motivated to give you personal one-to-one contact, fast response times and beyond expectation delivery of service.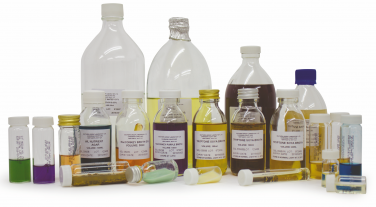 Bespoke Manufacture SGL has the capacity to produce bespoke products where formulation, format, specification and quality assurance can all be tailored to suit a customer's requirement. We are well known throughout the industry as the go-to company if you have any non-standard media request. Small batch volumes are not a problem, batch volumes can run from 10ml to 250 litres.
Don't know exactly what you need? We are also able to use our R&D team and experience in manufacture of media and other sterile products to create a bespoke solution for you.
Whether it is specialist additions to a standard medium, a specific bottle or packing solution, neutralising properties or any other request, get in touch with the team at SGL via info@sglab.co.uk
Please note : Any products described on this page are for Research Use Only and not intended for clinical diagnostic procedures unless otherwise stated.
Date Published: 29th September 2015
Source article link: View
Related news