8th October 2020 Content supplied by: Eurofins GeneScan Technologies GmbH
AOAC PTM Validation Studies at IAFP 2020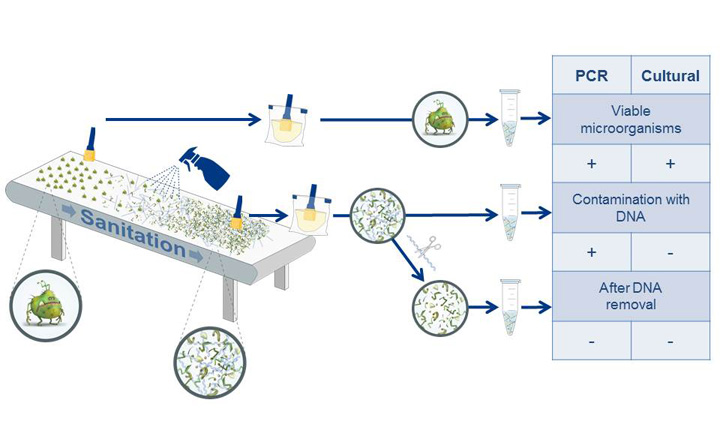 Eurofins GeneScan Technologies GmbH will be participating in IAFP's first virtual meeting, and one of our lead developers, Laura Bleichner, will be presenting two posters. 
Our first poster focusses on the validation of the free DNA removal pre-treatment PREraser BACGene and the use of the automated evaluation software FastFinder within the scope of the certifications/re-certifications for the following kits and workflows:
BACGene Salmonella spp.
BACGene Listeria spp.
BACGene Listeria monocytogenes
BACGene STEC TOP7
BACGene E. coli O157:H7
The detection of the respective pathogen was assessed with and without PREraser BACGene on several representative matrices, which had been inoculated at different levels and then compared to the cultural confirmation. The results were evaluated with the previously certified BACGene Evaluation Sheet and the FastFinder software. The data summarised on the poster shows that both PREraser BACGene and the evaluation with FastFinder had no significant effect on the detection of the different pathogens using any of the tested kits and were therefore certified within the scope of the respective BACGene AOAC PTM certificate. 
The second poster summarises the validation studies performed for the AOAC PTM certifications for the two BACGene STEC Solution workflows (BACGene STEC TOP7 and BACGene E. coli O157:H7). The main focus of the poster lies on the results of the matrix studies, which compared the detection of STEC with the respective BACGene workflow to a reference method using seven relevant matrix types, which were inoculated at different levels. The results shown demonstrate that both workflows successfully detect STEC while several factors, such as enrichment time and PCR cycler, did not significantly affect the results.
For more details, please visit our posters on the 26th of October or request more information via the green "Request Information" button below.
Tags:
Date Published: 8th October 2020