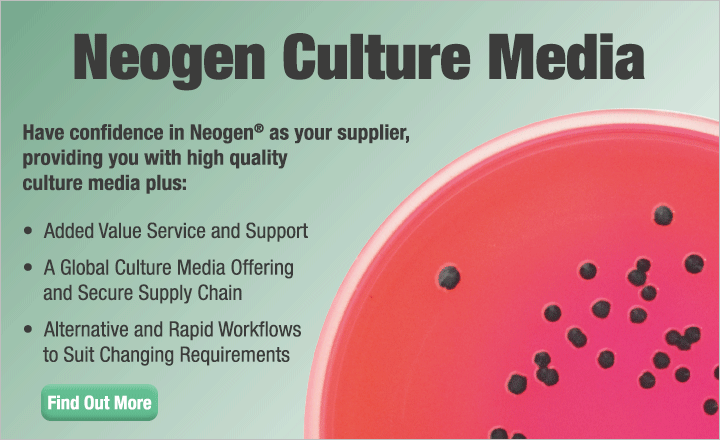 Trust Neogen to be Your Culture Media Partner
You can have confidence in our culture media products, plus the ongoing support and services we offer. Our experienced staff are on hand to help you every step of the way. With dual manufacturing sites, a wide variety of traditional and convenience product formats and over 35 years experience across our expert team, you can be sure you have the right partner in Neogen.
As part of our expert support we have created a range of troubleshooting videos for culture media preparation and storage. Click here to view them now.
For more information on how we can support your laboratory, contact us today.
Do you need a reliable and secure supplier of high quality culture media, who can support your laboratory's operations? Find out more