Upcoming Microbiology Events : 2021-09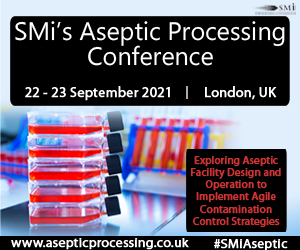 : 22 Sep 2021 - 23 Sep 2021
: London, United Kingdom
Sector: Pharmaceutical Type: Conference - In person
Summary : With a focus on facility design and operation to implement agile contamination control strategies join SMi Group at their inaugural aseptic processing conference. more...
: 26 Sep 2021 - 30 Sep 2021
: Atlanta, United States
Sector: Clinical Type: Conference - In person
Summary : Every year, the global laboratory medicine community comes together as one at the AACC Annual Scientific Meeting & Clinical Lab Expo to collaborate and create system-wide changes that improve patient outcomes and quality of life for all. Join more...