MS-100 NT EX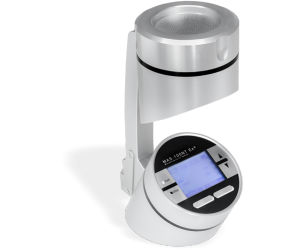 Principle: Viable air sampler based on mass flow measurement
Automation: Yes
Approvals: Meets ISO 14698-1 and EN 17141 in ISO Class 5 and GMP Grade A
Suitability: microbial air monitoring
Capital equipment required: Nutrient plate
Description:
The MAS-100 NT Ex is the explosion-proof version of the world's best-selling air sampler and the premium version of the portable MAS-100 instruments. It is used for microbiological monitoring of air in rooms with increased explosion hazard for example due to the presence of solvents or gases. Equipped with a high-precision mass flow sensor it stands for the highest safety and is therefore mainly used in sensitive areas and clean rooms.
Key Points:
Explosion protection according to the ATEX product directive 2014/34/EU (ATEX 114).
Developed according to GAMP 5, fully validated according to ISO 14698 and EN 17141
Without air outlet filter applicable in ISO cleanroom class 5/GMP Grade A
Disinfectable with vaporized and gaseous hydrogen peroxide and industry-standard disinfectants
Autoclavable and interchangeable hole covers between devices
Compatible with different nutrient plates, e.g. ready-to-use 90mm standard, 55mm imprint, or Growth Direct™ plates
Additional safety by the integration of a HEPA filter, which can also be retrofitted and replaced independently
Integrated mass flow sensor with temperature and pressure compensation for ambient air sampling
Precision seal between perforated cover and collection head without sealing ring facilitates cleaning and disinfection
Rotating collection head for air sampling with horizontal airflow
Please note : Any products described on this page are for Research Use Only and not intended for clinical diagnostic procedures unless otherwise stated.
Areas:
Clinical

Food & Beverage

Pharmaceutical