Cosmetics: Microbiological Proficiency Testing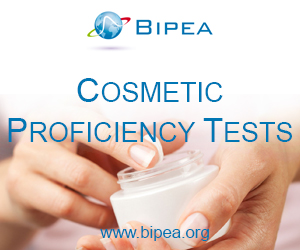 Principle: Microbiological Proficiency Testing
Automation: No
Approvals: ISO 9001 certified
Suitability: Microbiological Proficiency Testing
Capital equipment required: No
Description:
BIPEA organizes accredited microbiological proficiency testing schemes in the field of cosmetics. These PT programs are designed to meet the requirements of laboratories that need to check that the accuracy of their sample testing is as good as the results of their routine analysis.
Different samples are offered such as serum, dermatological cream, and the following parameters are proposed: Escherichia coli, Staphylococcus aureus, Pseudomonas aeruginosa, yeast, moulds, and mesophilic aerobic bacteria
Key Points:
Multiple parameters detection and enumeration
2 rounds per year
International participation
Reports PTS: 1 individual interlaboratory comparisons report delivered with a judgment of the laboratory performance + 1 global interlaboratory comparisons report including the results of all participants.