6th March 2018 Content supplied by: Lonza Pharma&Biotech – Bioscience Solutions
Speakers Announced for Lonza's 4th Global Endotoxin Testing Summit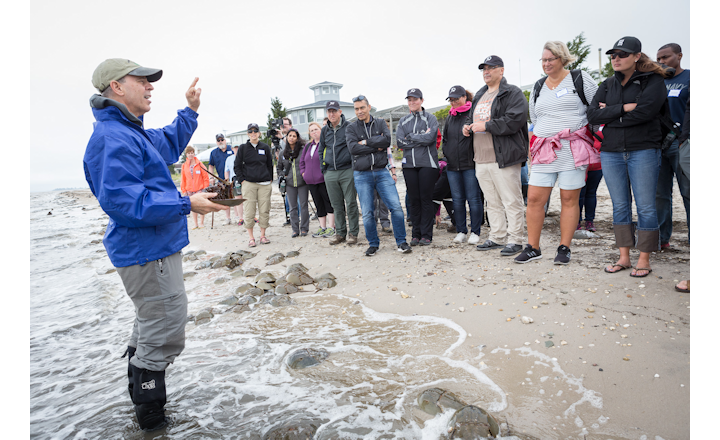 Lonza has announced a panel of top endotoxin experts to present at the 4th Global Endotoxin Testing Summit from 12-14 June 2018, in Annapolis, MD (USA). This year's event has the theme "Feel the Pulse of Endotoxin Detection and Impact Its Future" and will, once again, bring together specialists from across the endotoxin testing community to explore the key topics affecting their work.
It will build on the thoughts and ideas presented by experts during the 2017 event, which have just been published in a white paper. "Trends in Endotoxin Testing – Exploring the Hottest Topics of 2017" is available to download through the QC Insider, a free educational resource provided by Lonza.
Returning to the agenda in 2018 is Dr. Jack Levin, pioneer of the LAL industry and Professor of Laboratory Medicine at the University of California School of Medicine (USA), whose presentation was one of last year's highlights. Likewise, Dr. Marina Dobrovolskaia, Head of Immunology at the Nanotechnology Characterization Laboratory in Frederick, MD (USA) returns to share approaches for overcoming nanoparticle interference with traditional and alternative assays for endotoxin detection.
In addition, Dr. Johannes Reich, Microcoat Biotechnologie, will discuss the latest perspectives on recombinant Factor C (rFC) and MAT, and Kevin Williams, bioMérieux, will present on the structure of the Factor C molecule, its activation and its domain homology to various proteins in nature. Other topics on the agenda include: automation, data integrity, low endotoxin recovery (LER) and masking.
"A key strength of the Global Endotoxin Testing Summit is the mix of speakers and delegates from across the endotoxin community, including the pharmaceutical industry, endotoxin test manufacturers and regulatory authorities," said Katrin Hoeck, Head of Marketing Analysis and Testing at Lonza. "The aim of the summit is simple – to further improve endotoxin testing through communication of the latest research and best practice and to ultimately enhance patient safety. With additional speakers still to be added to the program, this event is shaping up to be the best summit yet."
A further highlight of the Global Endotoxin Testing Summit is the annual trip to the Horseshoe Crab Sanctuary Beach (Pickering Beach, DE) where delegates can see horseshoe crabs in their natural environment and help return stranded crabs back to the sea. Horseshoe crab conservation is an important issue for the endotoxin community and Glen Gauvry, Ecological Research and Development Group (ERDG), will provide an update on global initiatives.
Event Details 4th Global Endotoxin Testing Summit "Feel the Pulse of Endotoxin Detection and Impact Its Future" 12-14 June 2018 Annapolis, MD & Pickering Beach, DE (USA) Hosted by Lonza
For more information about the 4th Global Endotoxin Testing Summit, please visit: www.lonza.com/endosummit
Tags:
Date Published: 6th March 2018
Source article link: View