QIAGEN - See Disease Differently – from Sample to Insight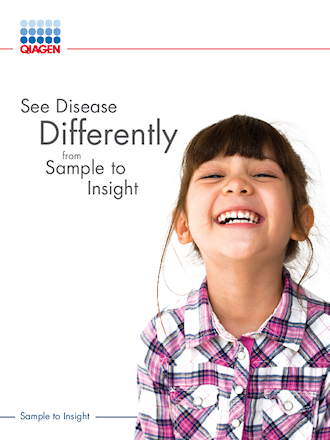 Visit QIAGEN at booth #36 and follow them on Twitter @QIAGEN to discover new developments in testing solutions. Discover solutions for infectious disease diagnostics and research.
Daily booth talks from experts around their focus, 'See Disease Differently from Sample to Insight' are available:
ID Workflow: see your infectious disease workflow differently
Transplant: see posttransplant infection differently
Bioinformatics: see outbreak analysis differently
NGS: see antiretroviral resistance differently
TB testing: see TB differently
Space is limited so reserve your spot now at: eccmid2018.qiagen.com/register
QIAGEN is the leading global provider of Sample to Insight solutions to transform biological materials into valuable molecular insights.
Tags:
Date Published: 17th April 2018
Source article link: QIAGEN Benelux B.V.
Related news