16th September 2019 Content supplied by: Germfree
Modular Manufacturing Solution Speeds Access to Novel Biotherapeutics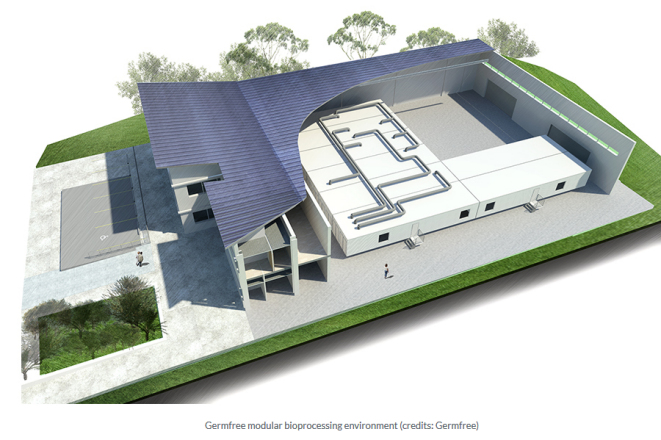 GE Healthcare Life Sciences and Germfree are combining their expertise to develop a fully integrated, expandable manufacturing solution for manufacturing emerging biotherapeutics, including gene therapeutic products
Currently the cell and gene therapy market is predicted to increase at a compound annual growth rate of more than 36% in the during 2019-20251. With more than 700 cell and gene therapies currently in clinical trials, demand exceeds supply. The collaboration with Germfree represents a significant contribution to increase capacity and capability in the gene therapy market.
The manufacturing solution will feature a Germfree modular bioprocessing environment based on GE Healthcare's proprietary design and equipped with FlexFactory, GE Healthcare's integrated single-use biomanufacturing platform. This will be the latest addition to GE Healthcare's KUBio prefabricated manufacturing facility offering. To date, four KUBio facilities and 63 FlexFactory platforms have been acquired by manufacturers of biopharmaceuticals.
The solution developed by Germfree and GE Healthcare will provide tools and technology for biomanufacturing in an integrated and flexible Good Manufacturing Practice (GMP) environment. This is expected to speed novel therapies to market and accelerate the accessibility of personalized medicines.
Reference:
1 Bloomberg (August 2019) Global Cell and Gene Therapy Market to Reach $11.96 Billion by 2025
Tags:
Date Published: 16th September 2019
Source article link: View