22nd September 2015 Content supplied by: Copan Diagnostics
Join COPAN on Social Media for #TrainingTuesday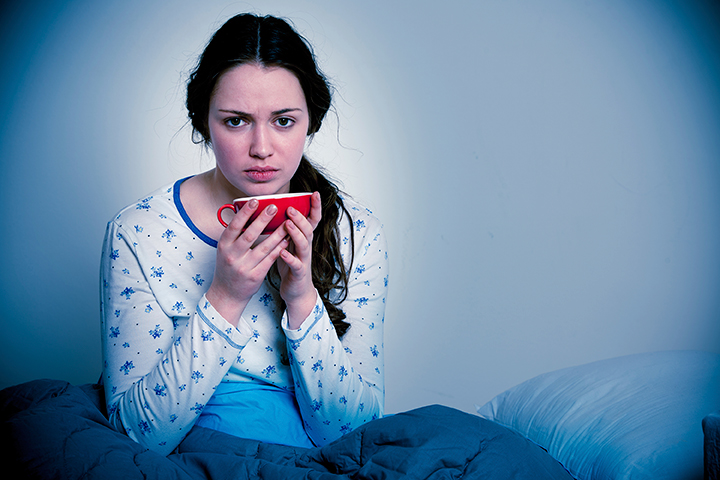 Pumpkin Spice lattes, crunchy leaves and comfy sweaters are just a few indicators that fall is approaching. For those in the medical community, fall symbols the return of flu season.
Influenza (flu) virus is a respiratory disease and the most "common" strains can vary each year. Though, mostly treatable, for individuals with compromised immune systems (typically the very young and very old) it can develop into more dangerous, life-threatening infections, such as pneumonia. Vaccines are a great way to help prevent the flu, but what about after a patient develops flu-like symptoms? Often the symptoms are similar to other diseases and can vary from patient to patient. More often than not, the flu is presumptively diagnosed by the physician in order to begin treatment, as the medicine is most effective only if prescribed within the first two days of symptoms.
To gather a true diagnosis and prescribe a treatment requires sample testing. A physician will typically use a nasopharyngeal swab to acquire sample from the patient, to test and determine which type they have (A, B, or C) and confirm it is the influenza virus.
Most of the diagnostic tests done in the physician's office only yield about 50%-70% sensitivity for detecting the virus, leading to many false negatives. Additionally, it is important to collect viral culture so that more specific information regarding the influenza strains and it's necessary vaccine strains can be determined. Physicians also look for any subtypes and strains and any potential new strains in order to monitor and understand the virus, which will dictate our preventative treatment courses for the following flu season.
Here is where COPAN can help!
FLOQSwabs™ are COPAN's patented flocked technology, which allow for both collection and significant release of the sample. Traditional swabs hold the sample within the matrix of the fibers, but with their short Nylon® fibers that are arranged in a perpendicular design, FLOQSwabs™ dramatically improve the recovery of respiratory viruses.
Once the sample has been collected COPAN offers a solution to preserve the sample. UTM™, Universal Transport Medium, is a room temperature stable viral transport medium for collection, transport, maintenance and long term freeze storage of Viruses, such as Influenza H1N1, Chlamydia, Mycoplasma and Ureaplasma specimens.  Within each tube are three glass beads to facilitate the release and dispersion of patient sample material and virus particles from the swab during vortexing.
With flu season fast approaching, FLOQSwabs and UTM™ can help improve the diagnostics, which can lead to a more manageable, less nefarious flu season.  In addition to our great FLOQSwabs™ and UTM™, #TrainingTuesday is back by popular demand! Be sure to check our Facebook and Twitter accounts each week to see the latest training on proper specimen collection, starting Tuesday, September 22nd with Nasopharyngeal sampling!
Please note : Any products described on this page are for Research Use Only and not intended for clinical diagnostic procedures unless otherwise stated.
Tags:
Date Published: 22nd September 2015
Source article link: View
Related news