11th July 2022 Content supplied by: Bertin Instruments
How to Start Monitoring Airborne Pathogens in a Healthcare Setting
The recent pandemic has emphasised the risk to both staff and patients of airborne transmission of potential pathogens in healthcare settings. Presence of infectious aerosols needs to be monitored and hence risks can be mitigated. But traditional culture based air sampling techniques are time consuming and are limited in the range of microorganism they can detect.  
The Coriolis air sampler range from Bertin Technologies however offers a  good solution to these problems whether the target organisms are bacteria, fungi, or viruses. Discover the benefits the Coriolis range can offer for hard to grow organisms in this exclusive interview with Floriane Cohen, Ph.D. (field application scientist at Bertin Technologies), who has been involved in helping address the potential air transmission risk pathogens pose in clinical environments
Q: Monitoring air for pathogens in healthcare environments – is it a new concept, or has COVID highlighted transmission risks?
Floriane: Understanding the transmission behaviour of respiratory viruses in the air has always been a crucial step in managing outbreaks and designing the appropriate prevention and control measures for healthcare staff and patients. The Covid-19 pandemic has highlighted the urgent need to improve current existing methods for bioaerosol monitoring within healthcare settings.
Q: What makes the Coriolis ideally suited for this type of application?
Floriane: The Coriolis air samplers are the ideal instruments to detect microorganisms within healthcare settings. Virus-laden aerosol sampling presents many challenges. As viruses are often present at very low concentrations in the air, a large volume of air has to be collected to have reliable results. This can translate into an extremely time-consuming process —sometimes up to a week.
Due to its high flow rate – up to 300L/min– the Coriolis μ air sampler can be used to collect air samples for airborne virus detection in just a few hours. Through its unique liquid cyclonic technology, it can collect viral particles in a chosen collection liquid. Coriolis μ samples are compatible with all rapid microbiology techniques such as qPCR or microarrays and also NGS analysis. Virus concentrations as low as 100 genomes copies/m3 can be detected in collected air samples.
One of the main challenges of virus monitoring in the air is obtaining adequately concentrated samples. With its dry sampling technology, the Coriolis Compact is a perfect instrument to detect viruses in the air within healthcare settings. Indeed, after each collection, users can choose the volume of solution in which they wish to resuspend their sample. Additionally, solutions that can preserve the nucleic acids present in the sample can also be taken advantage of. For example, in the case of RNA viruses such as SARS-CoV-2, users have the option to immediately resuspend their sample in Trizol to protect RNA against degradation.
Q: What issues should be considered before starting an air monitoring program in a healthcare setting?
Floriane: There are several parameters to take into account when designing a sampling strategy within healthcare settings.
For example, there are many sampling strategies possible for the positioning of the Coriolis μ, depending on the room layout and the virus concentration in the air. For healthcare settings, the optimal positioning of the device is at an approximate distance of 1 meter from the patient's bed, at approximately the same height as the patient's head. If air samples are collected in several points of a patient's room, it is preferable to start from the furthest distance away from the patient and then progress towards closer positions. For optimal particle collection, the device should always be placed on the trajectory of the airflow in the room.
Q: SARS-CoV-2 is currently a pathogen of high concern, how can the Coriolis be used to detect the presence of SARS-CoV-2 and other respiratory viruses?
Floriane: As viruses are often present at a very diluted concentration in the air, it is important to carefully design the sampling strategy as well as the sample analysis protocol.
Samplers with a flow rate higher than 200L/min may tend to degrade RNA viruses during collection. For this reason, we recommend using an airflow rate of 200L/min or below.
When possible, a higher sampling duration is preferred so as to collect the maximum volume of air possible, ideally 20 to 30 min at 200L/min. We recommend collecting at least 3m3 of air for all experiments dedicated to virus detection. The Coriolis μ can collect air for up to one hour on battery, and up to 6 hours with the Long Time Monitoring option on the main power supply. The Coriolis Compact can function for up to 8 hours at 50L/min on battery.
As samples obtained with the Coriolis μ are in liquid form, they are compatible with all rapid microbiology techniques, such as qPCR, RT-qPCR, and microarrays. Samples can also be analyzed with virus viability assays. It has been shown that liquid air samplers are less likely to damage viruses during sampling than dry air samplers, which implies that they are more adapted to virus viability studies. Regarding the DNA/RNA extraction step, we recommend having a positive control to validate the extraction protocol.
Q: Fungi are notoriously slow-growing, how can a facility get faster results for fungi?
Floriane: Coriolis samples are compatible with all rapid microbiology techniques, including PCR. In the case of fungi, researchers can get results within a few hours with PCR instead of waiting weeks for fungal  culture results.
Q: Since COVID, more institutions have introduced air purifying solutions, can the Coriolis be useful in monitoring the effectiveness of this approach?
Floriane: Our range of Coriolis air samplers has been proven to be a useful tool for air monitoring (virus, bacteria, and fungi detection) and assessing the efficiency of decontamination protocols.
Q: How difficult is it to get started on monitoring airborne pathogen risks – is Bertin able to provide technical support to help?
Floriane: If you are starting a new program to monitor airborne pathogen risks, Bertin's support team will be happy to give you assistance, through literature reviews, sampling strategy recommendations or just an informal session to evaluate your monitoring needs.
Q: What has been the feedback from users?
Floriane: Our users have praised the Coriolis air samplers for their ease of use and decontamination between experiments.
Testimonials can be found on our website at Coriolis Compact and Coriolis Micro.
Q: Tell us about your recent whitepaper – what will those with responsibility for hospital-acquired infection learn from it?
Floriane: This White Paper presents tips and tricks for bioaerosol monitoring in healthcare settings. We also give examples of how experts have used Bertin's Coriolis air samplers to detect many types of airborne pathogens in hospitals, including bacteria, fungi, and viruses, and perform viability studies.
Download the Coriolis Microbial Air Samplers Whitepaper to discover everything you need to get started on assessing airborne risks in healthcare facilities.
Our application scientists can be easily reached through Bertin's website. Alternatively, visit our application center, which is an excellent resource for sampling design strategies, or click on the Request Information button below.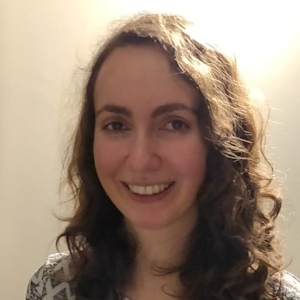 Dr. Floriane Cohen is a Field Application Scientist at Bertin Technologies.  She graduated with a Ph.D. in Biophysics from Sorbonne Université in Paris in 2018.  After working at Bertin Technologies as a Field Application Scientist in Montigny-Le-Bretonneux (France), she joined Bertin Corp. to fill the position of Field Application Scientist for North and South America.
Please note : Any products described on this page are for Research Use Only and not intended for clinical diagnostic procedures unless otherwise stated.
Tags:
Date Published: 11th July 2022
Source article link: View
Related news