12th June 2018 Content supplied by: Charles River Microbial Solutions
Explore Bacterial Endotoxin Testing from Charles River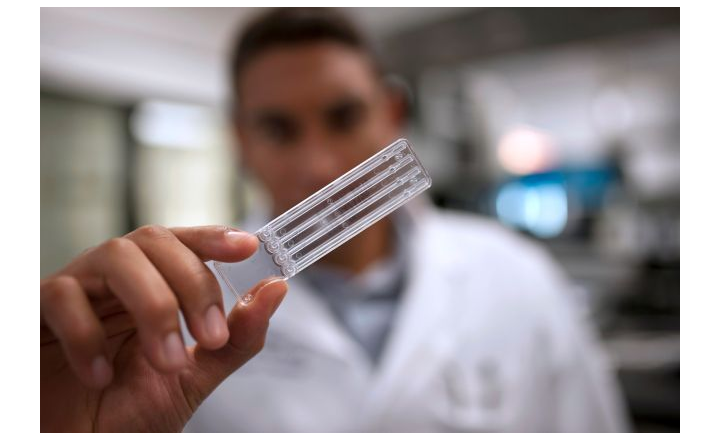 Charles River has been at the forefront in the evolution of endotoxin testing, investing in the development of new technologies and innovative products to improve the quality of testing and accelerate the development process. We've purposely built our portfolio of FDA-licensed products for rapid and traditional bacterial endotoxin testing to increase data integrity compliance, reduce retest rates, and streamline manufacturing processes so you can make prompt, confident decisions.
Contract Endotoxin Testing Services: Our bacterial endotoxin testing services laboratory can support you with performing your critical tests to help streamline the process to final product release. You can be confident that our experienced specialists can help improve the compliance and efficiency of your endotoxin testing program and help you to achieve control, consistency, and precision in your laboratory.
Available Services:
Product validation programs – one and three lots
Regulatory compliance consultation
Methods development
Product release/stability testing
Sample preparation
Routine endotoxin detection for non-release applications
Reader/software qualification
Bacterial Endotoxin Testing Systems: Endosafe® systems simplify endotoxin detection from in-process to final lot release testing with flexible solutions to meet the needs of every customer, regardless of sample volume or industry. Our easy-to-use Endosafe® products increase efficiency in the LAL laboratory by delivering rapid, accurate results.
Endosafe® nexgen-PTS™ – A rapid, point-of-use handheld spectrophotometer that uses USP/BET-compliant disposable FDA-licensed LAL cartridges for accurate, convenient, and real-time endotoxin testing, glucan concentration determination, and Gram identification.
Endosafe® nexgen-MCS™ – A multi-cartridge benchtop endotoxin detection system that uses the same FDA-licensed cartridges for fast, quantitative, and accurate endotoxin results.
Endosafe® Nexus™ – A fully automated robotic system for high-volume testing that reduces human input errors, streamlines data management, and unlocks the full potential of Endosafe® cartridge technology.
Endotoxin Measuring & Analysis Software: Our endotoxin measuring and analysis software is designed specifically to help reduce variability and increase operational efficiencies by achieving quantitative results.
Charles River Cortex™ – An all-encompassing endotoxin software platform for data and instrument management, investigation analysis, and process monitoring. It provides an integrated solution to securely consolidate, query, and analyze all real-time endotoxin data, for necessary internal QA and regulatory authorities' trending reports, to effortlessly elevate compliance status.
EndoScan-V™– Compatible with a variety of microplate readers, Endoscan-V™ is an endotoxin measuring software used to collect and report quantitative endotoxin test data. The software has been verified and validated to be consistent with FDA requirements and performs the requisite calculations and reports for product release or in-process testing.
Visit www.criver.com
Tags:
Date Published: 12th June 2018
Source article link: View
Related news