26th June 2017 Content supplied by: Microbiologics, Inc.
Everything Your Lab Needs for QC. We're Up to the Challenge.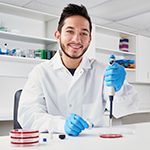 Microbiologics is the leading provider of QC microorganisms for food laboratories. We offer custom controls and over 900 strains in a variety of formats including qualitative, quantitative and CRM.
Environmental custom controls
Customized process controls
Green Fluorescent Protein (GFP) controls
Custom multiplex
Qualitative and quantitative
Instrument controls
Internal competency
Proficiency Solutions
Visit IAFP Booth #635 or go to www.microbiologics.com/food-safety-industry
Tags:
Date Published: 26th June 2017
Source article link: Microbiologics, Inc.
Related news