31st October 2016 Content supplied by: ATCC
Enhance Your Food Testing Programs with STEC Reference Materials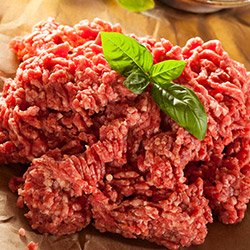 To protect the quality and safety of meat, the beef manufacturing industry relies on the use of high-quality reference materials when testing products, raw ingredients, and associated equipment for microbial contamination. To support this need, ATCC continues to expand its portfolio of food testing reference materials to include products that support routine verification testing of Shiga toxin-producing Escherichia coli (STEC).
ATCC STEC reference materials are evaluated for serotype and the presence/absence of the Shiga toxin (stx1 and stx2) and intimin (eaeA) genes. These authenticated reference materials provide the consistency needed for assay standardization, the evaluation of new protocols, and the maintenance of outstanding food safety programs.
Visit us online to browse ATCC's complete collection of STEC reference materials and other tools for food safety testing.
Tags:
Date Published: 31st October 2016
Source article link: View
Related news