2nd December 2016 Content supplied by: ATCC
GFP-labeled Leishmania for Drug Discovery and Development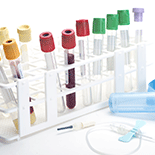 Leishmaniasis is a vector-borne disease that is transmitted by the bite of infected phlebotomine sandflies. This disease is caused by over 20 different Leishmania species, and is estimated to globally affect 1.3 million individuals annually, resulting in 30,000 deaths1.
Currently, chemotherapeutic treatment of leishmaniasis is considerably toxic and largely dependent on disease manifestation, protozoan species, and concomitant infection1. Further, differences between Leishmania species and strains can contribute to variations in drug susceptibility, making treatment and the development of novel therapeutics challenging2.
To aid in the development of novel treatments, ATCC recently acquired four transgenic Leishmania species that constitutively express GFP. These strains were developed by Patel et al. via integration of the pRib1.2αNEOαGFP construct downstream of the 18S rRNA promoter. Each strain was then evaluated by the group for growth and the ability to infect host cells2.
| | | | |
| --- | --- | --- | --- |
| ATCC® No. | Species | Designation | Isolation |
| PRA-416™ | Leishmania mexicana | MNYC/BZ/62/M379 GFP | Transfected with GFP. Originally isolated from a Sumichrast's vesper rat, Cayo District, Belize, 1962. |
| PRA-417™ | Leishmania aethiopica | MHOM/ET/72/L100 GFP | Transfected with GFP. Originally isolated from a human, Ethiopia, 1972. |
| PRA-418™ | Leishmania tropica | MHOM/SU/58/OD GFP | Transfected with GFP. Originally isolated from a human, Turkestan, former Soviet Union, 1958. |
| PRA-419™ | Leishmania major | MHOM/SU/73/5ASKH GFP | Transfected with GFP. Originally isolated from a human, Askhabad, Turkmenskaya, former Soviet Union, 1973. |
These transgenic strains represent ready-to-use tools for the in vitro evaluation of novel therapeutics, and provide a model for understanding Leishmania pathogenesis.
View these strains today, or browse our complete collection of vector-borne research materials at ww.atcc.org/vectorborne.
References 1. "Leishmaniasis." World Health Organization. World Health Organization, Sept. 2016. Web. 14 Nov. 2016. 2. Patel AP, et al. Development and validation of four Leishmania species constitutively expressing GFP protein. A model for drug discovery and disease pathogenesis studies. Parasitology 141: 501-510, 2014.
Please note : Any products described on this page are for Research Use Only and not intended for clinical diagnostic procedures unless otherwise stated.
Tags:
Date Published: 2nd December 2016
Source article link: View