23rd September 2014 Content supplied by: Southern Group Laboratory
Consider an Alternative to Your Existing Media Supply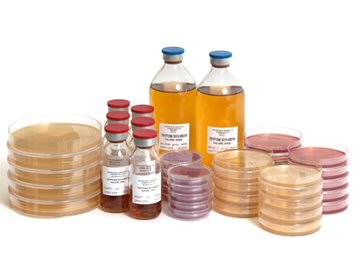 Time constraints in busy labs often prevent validation work leading to reliance on one prepared media supplier. This can lead to higher than average prices and can critically affect production if supply is interrupted.
With 25 years experience making prepared media for all sectors conducting microbiology SGL provides high quality ready prepared media for environmental monitoring and process validation within Pharmaceutical, Cosmetic, Toiletry and other associated industries. SGL is uniquely placed to offer the quality, continuity and flexibility required by modern industry.
All manufacturing is takes place in clean room environments
All processes are managed under a ISO 9001 accredited quality system
All QC is undertaken by our own ISO 17025 accredited testing laboratory
Standard media or custom formulation, SGL has the technical knowledge the flexibility to adapt to your processes
SGL Standard Products for Pharmaceutical Industrial Applications:

Standard Plates - 50mm, 90mm, 140mm. Formulation, fill volume and packaging can be tailored to suit your process.
Irradiated Aircheck plates - For use in critical applications.
Irradiated Aircheck VHP - Incorporating 3 layers of packaging including a validated VHP impermeable wrap to prevent ingress of VHP.
Contact Plates - Available in 55mm
Bottled media– A large variety of bottle formats so suit any process. Glass and plastic Universals, Syrups, Winchesters, various closures including polypropylene, metal  or perforated injection.
Injection Vials/DINS/Infusion Bags – Featuring rubber a injection stopper and crimp cap 5ml-1000ml Vials and DIN bottles. Infusion bags 100ml-5ltr.
SGL Flexibility: Custom formulation to suit any process – SGL works with many customers to develop custom formulation to suit their particular application.  SGL can take an existing product specification and take it through commercial manufacture providing greater consistency and efficiency. Small batches are no problem either..
For more information, a quote or to request a product guide visit:
www.sglab.co.uk or email to info@sglab.co.uk
Please note : Any products described on this page are for Research Use Only and not intended for clinical diagnostic procedures unless otherwise stated.
Date Published: 23rd September 2014
Source article link: View
Related news