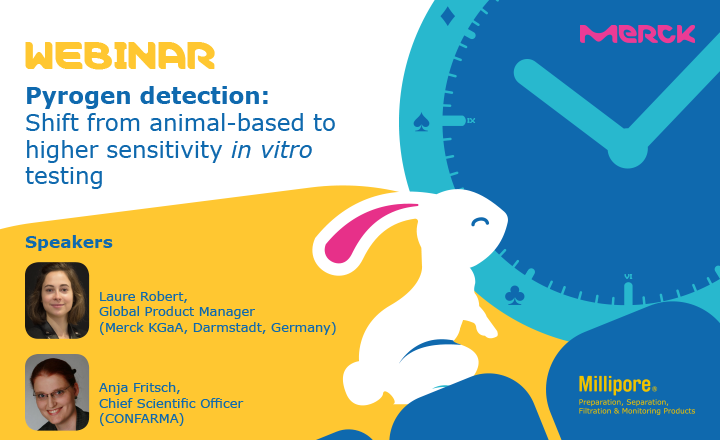 Webinar - In Vitro Pyrogen Testing
Detection of the full range of endotoxin and non-endotoxin pyrogens in one test.
The PyroMAT® system is the only cell-line based Monocyte Activation Test (MAT) provided as a ready-to-use kit on the market: a new solution for sensitive, robust, and easy-to-perform pyrogen testing.
Key topics: 
The current status of pyrogen detection methods
Benefits of the monocyte activation test (MAT) and how to use it
Validation of the PyroMAT® System
Real life case study using the PyroMAT® system
Want to know more about our solutions? Watch our webinar and find out more about the new PyroMAT® System.
Or to learn more, visit our pyrogen testing technical library