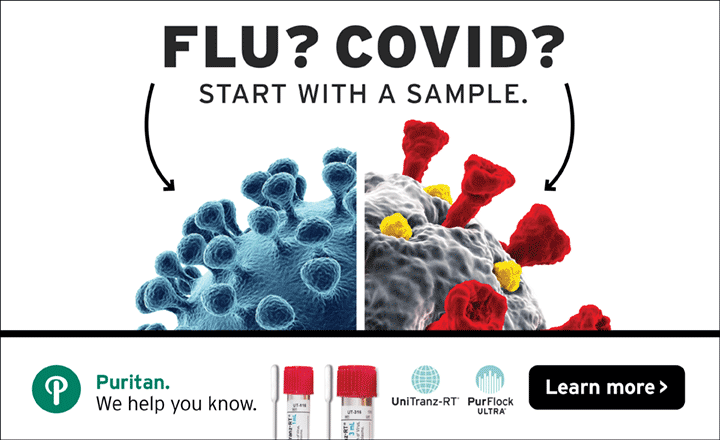 Test for COVID or Seasonal Illness with Puritan® UniTranz-RT®
Is it flu, or is it COVID? Find out with Puritan® UniTranz-RT® for the collection, preservation, and transport of viral specimens. Each kit comes with a 1mL or 2mL vial of universal transport medium and your choice from a variety of swab styles and sizes - including our patented PurFlock Ultra® flocked swabs, designed to collect and elute the maximum amount of sample available.
Puritan® UniTranz-RT® allows for quick collection and reliable transport to the lab. One sample can then be tested for flu, COVID-19, or other viral illnesses, making it easy to find answers.