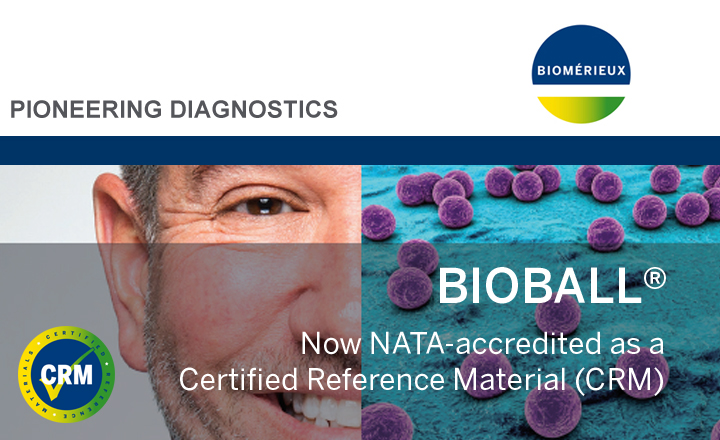 Take Control of Your Microbiological Quality Control with BIOBALL®
BIOBALL® standard strain products from bioMérieux are now Certified Reference Materials (CRMs), and include a certificate providing each unit's value and associated uncertainty, as well as a statement of metrological traceability.
UNPRECEDENTED ACCURACY AND PRECISION, BATCH AFTER BATCH.
To ensure repeatable results every time, BIOBALL® products precisely and accurately deliver a specific number of Colony Forming Units—batch after batch.
Delivers greater precision with a reliable number of microorganisms per ball
Consistently reduces risk of failed QC due to variability of inoculum